Goldens' Cast Iron 20.5`` Kamado Grill Cooker & Handle Cart
It's just like our top selling 20.5″ Kamado Cooker & Table Cart but set on a secure and easy to move cast iron cart with handles! Friends and family love its easy mobility and versatility! Like the Table Cart, it's a 4-1 cooker so it can grill, smoke, sear or bake! It's great for weekends and special occasions and big enough for outdoor parties and events! It has dual table leafs made of either tough weather resistant composite or stainless steel! Kamado accessories: A full set of 20.5″ cast iron grates, grate lift tool and a searing plate are also included.
The Ultimate Cast Iron Kamado
The Goldens' Cast Iron Cooker is built on two beliefs: First, as a 5th generation family business, products should be built to last, just like our company; and second, while life may be fragile, your grill doesn't have to be. For the past 134 years, Goldens' Foundry & Machine Company has cast the parts that have helped build America. The Goldens'Cast Iron Cooker will bring your family together for generations to come.
Join the Iron Age!
It all starts with our Goldens' Cast Iron family of Products!
The Advantages of Cast Iron
Cooking with cast iron offers advantages over alternative cookers, such as:
Cast iron provides the highest levels of crack and shock resistance.
Superior Cooking Material
Cast iron's radiant and thermal properties provide even heating and precise temperature control. Everyone knows nothing tastes as good as food cooked in grandma's cast iron skillet.
Precision cast integrated hinge offers bandless design, closing on a single axle for a perfect seal every time. Other cookers require band and hinge maintenance over time to correct lid misalignment.
The more pieces you have, the more problems you have. Our firebox is one piece, solid iron. Strong. Stable. Durable.
Weather-resistant shelves are perfect for food prep.
All-Weather High-Temperature Powder Coat Finish
Prevents rusting and weathering effects.
Cooker Specs:
29.75″ – Length
66″ – Width
47″ – Height
460 Ibs.
7/8″ – Cast Iron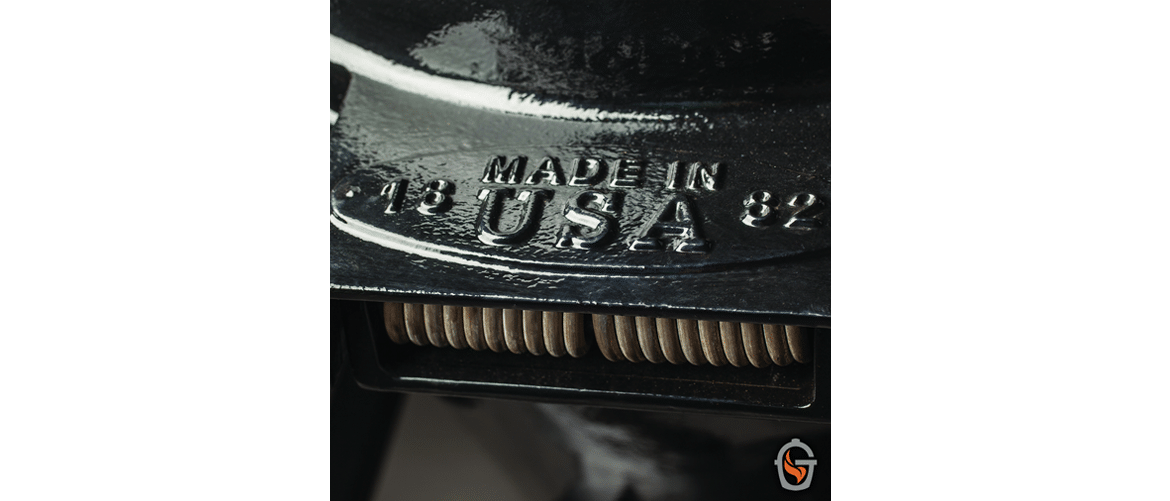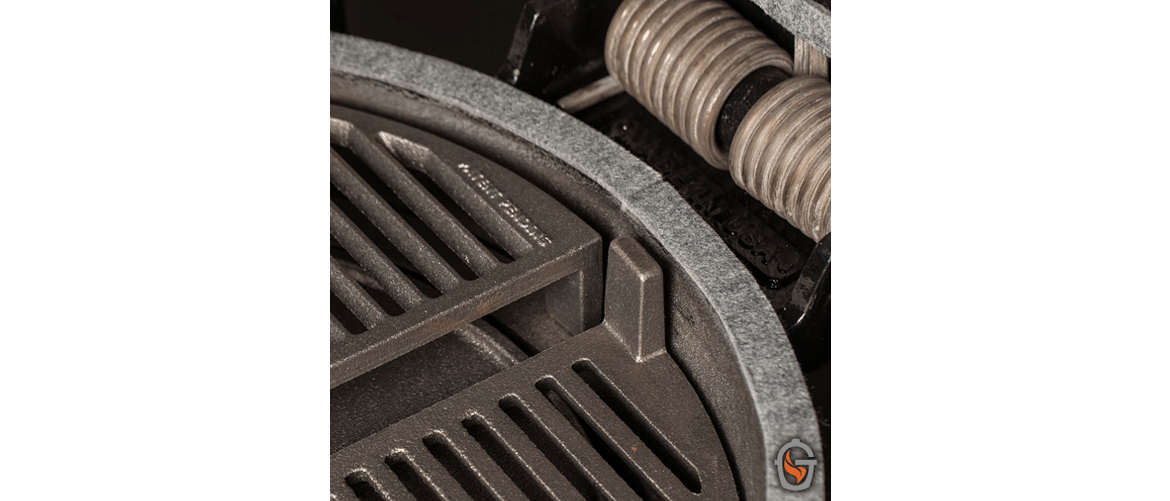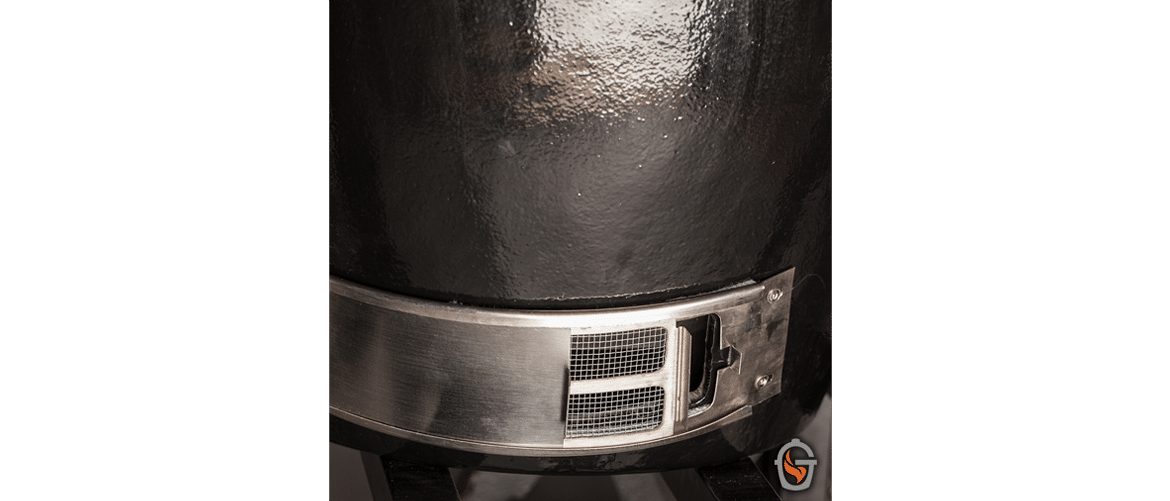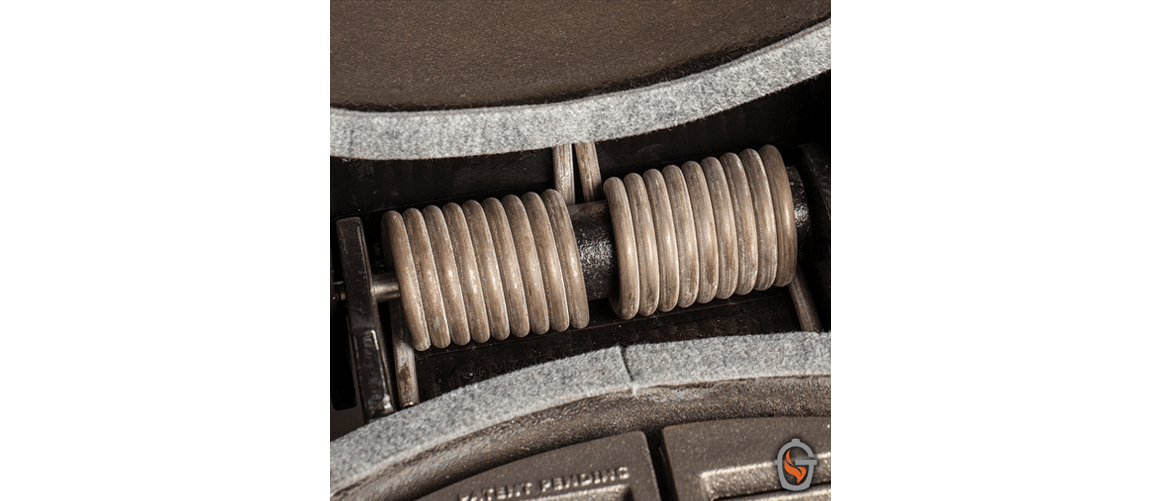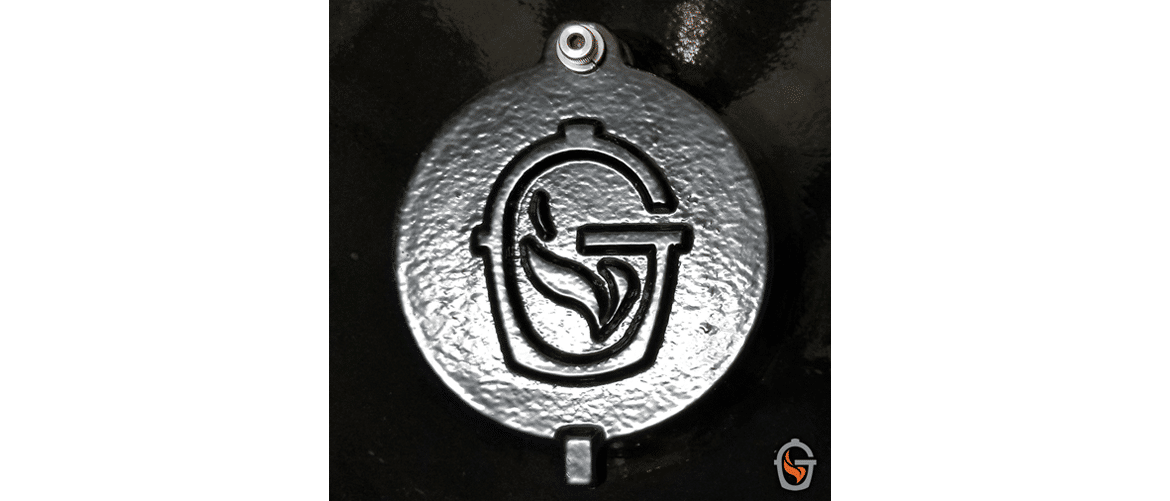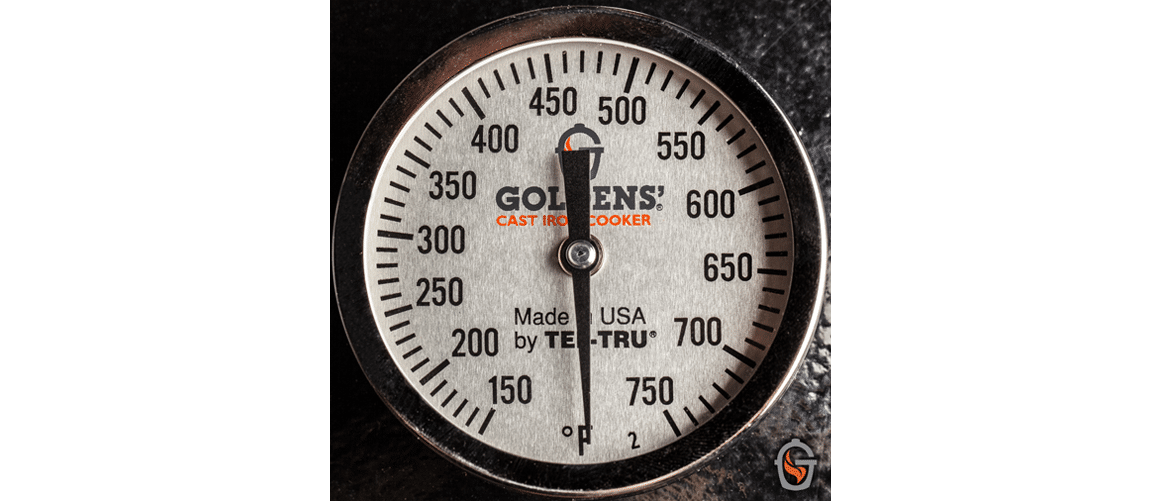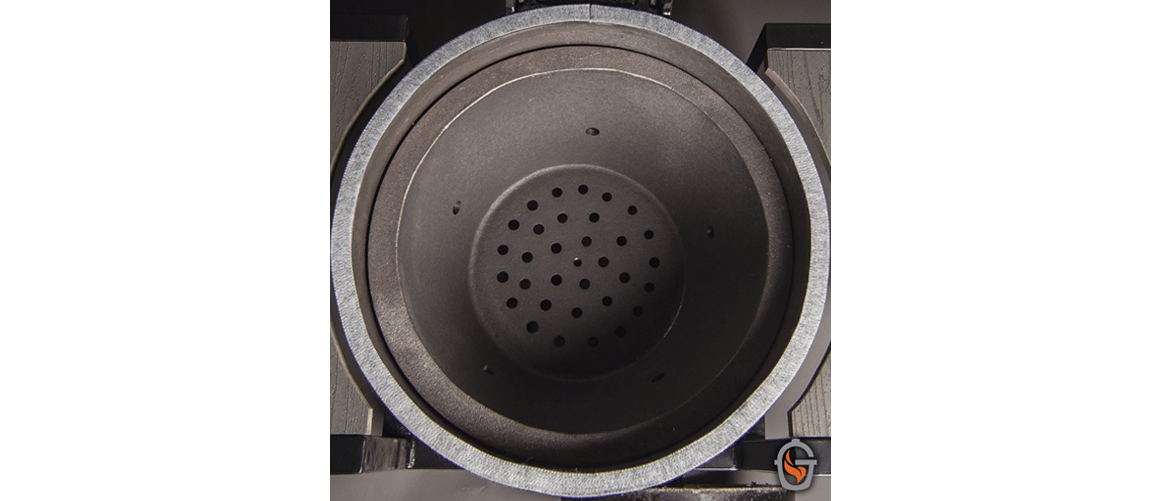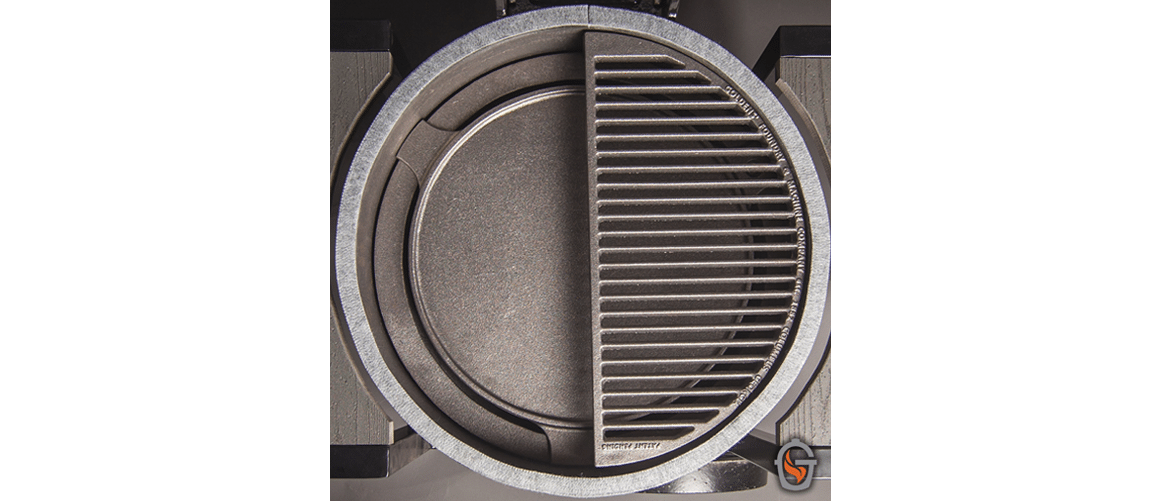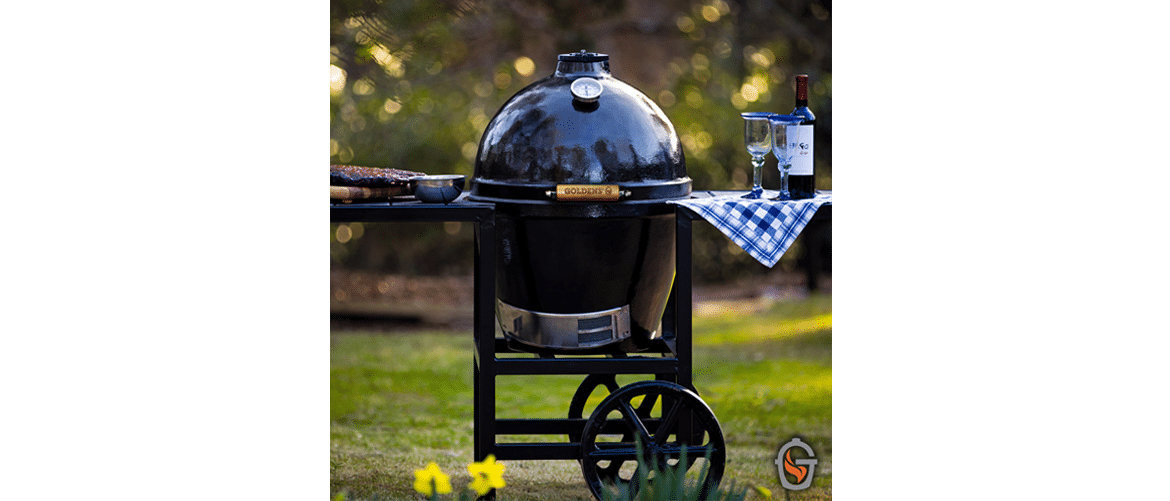 Cast Iron Cooker Accessories
The Goldens' Cast Iron Cooker is offered as pictured and includes:
A Goldens' Cast Iron Cooker with cart, side shelves, cast iron wheels and high-temperature weather-resistant black powder-coat finish. A full set of 20.5″ cast iron grates, grate lift tool and a searing plate are also included.