It happened many years ago and kept as a close family secret, but only revealed to the world now. Watch this fascinating 3 minute video and learn the secret that changed how baby back ribs are grilled. CJ and George prep, cook and serve up some of the most delicious baby back ribs you'll ever taste but there's a secret to it!
For starters, buy a really nice selection of ribs. Avoid too much fat on the back side.
Remove Membrane (meat side up)
Trim Excess Fat (meat side up)
Season with Homemade Rub
Use mustard on ribs as a binder (meat side up)
Add Season Salt
Add Black Pepper
Add Paprika
After seasoning, let ribs rest for 15 minutes.
Cooker Prep:
Set temp on your cooker at 250° F
Then place ribs on grill (meat side up).
Cook for 1 hour at 250° F
Remove ribs and double wrap in foil (meat side down)
Place back on grill (wrapped) for 15 minutes (meat side down)
Unwrap your ribs, remove foil, place ribs (meat side up) on the grill for 15 minutes.
Start glazing ribs while on the grill! (See glazing recipe below!)
NOTE: Do not let rest for 30 minutes. Start glazing while ribs are on grill.
Flip and glaze, 5-10 minutes each side
Cut those ribs!
Eat those ribs!
Share those ribs!
CJ's Secret Glaze!
1/2 bottle Goldens' Sweet & Sassy BBQ Sauce
3 Slotted Spoonfuls of Jelly (Use a slotted spoon.)
Mix Glaze for 3-4 minutes
Ready for glazing your ribs!

Note : Brush your baby backs, then grill for 5 minutes on each side before taking them up. Make sure that you let them rest for about 10 minutes, then flip them on their backs before cutting.
NOW! Get you some goodness! Enjoy this delicious baby back ribs recipe with family and friends!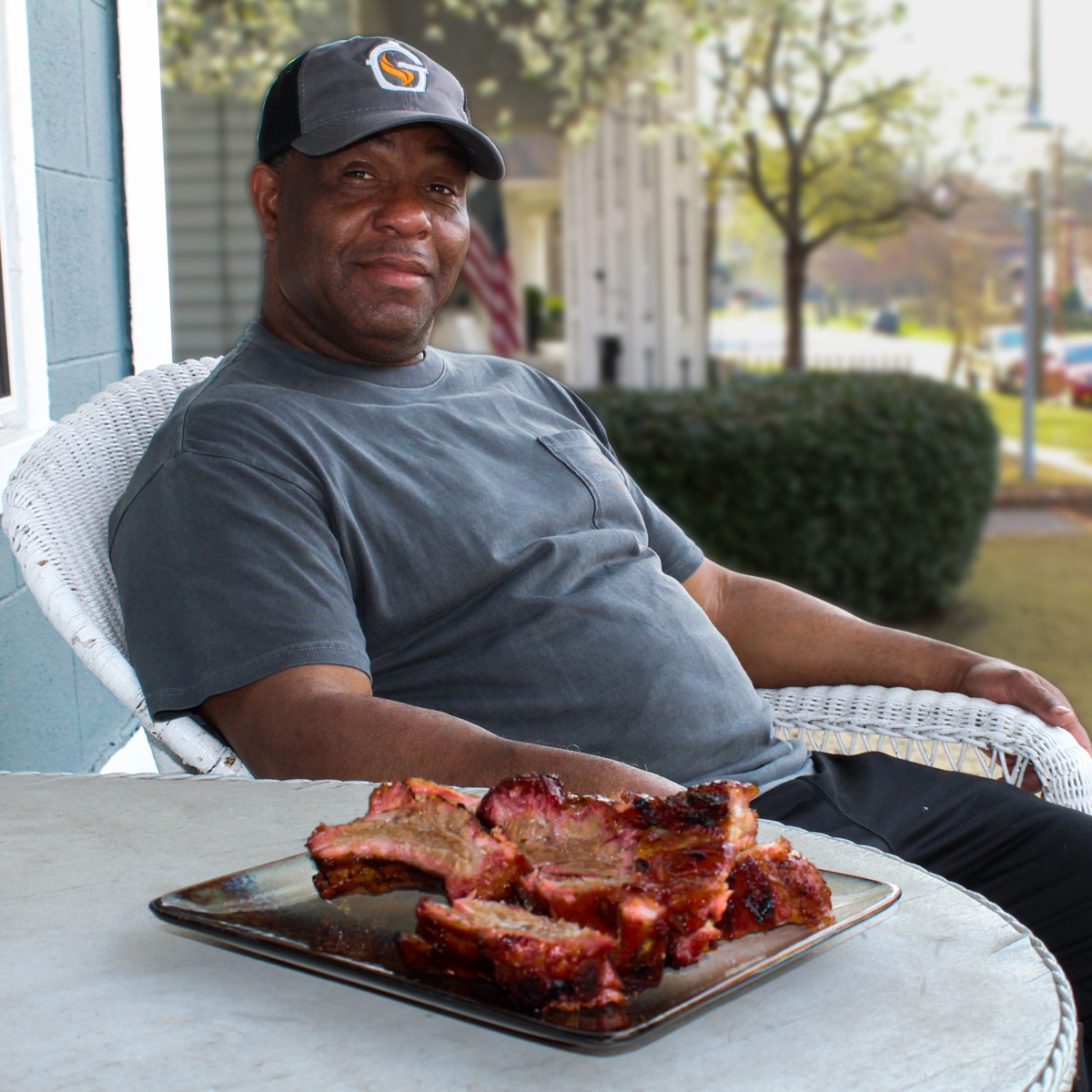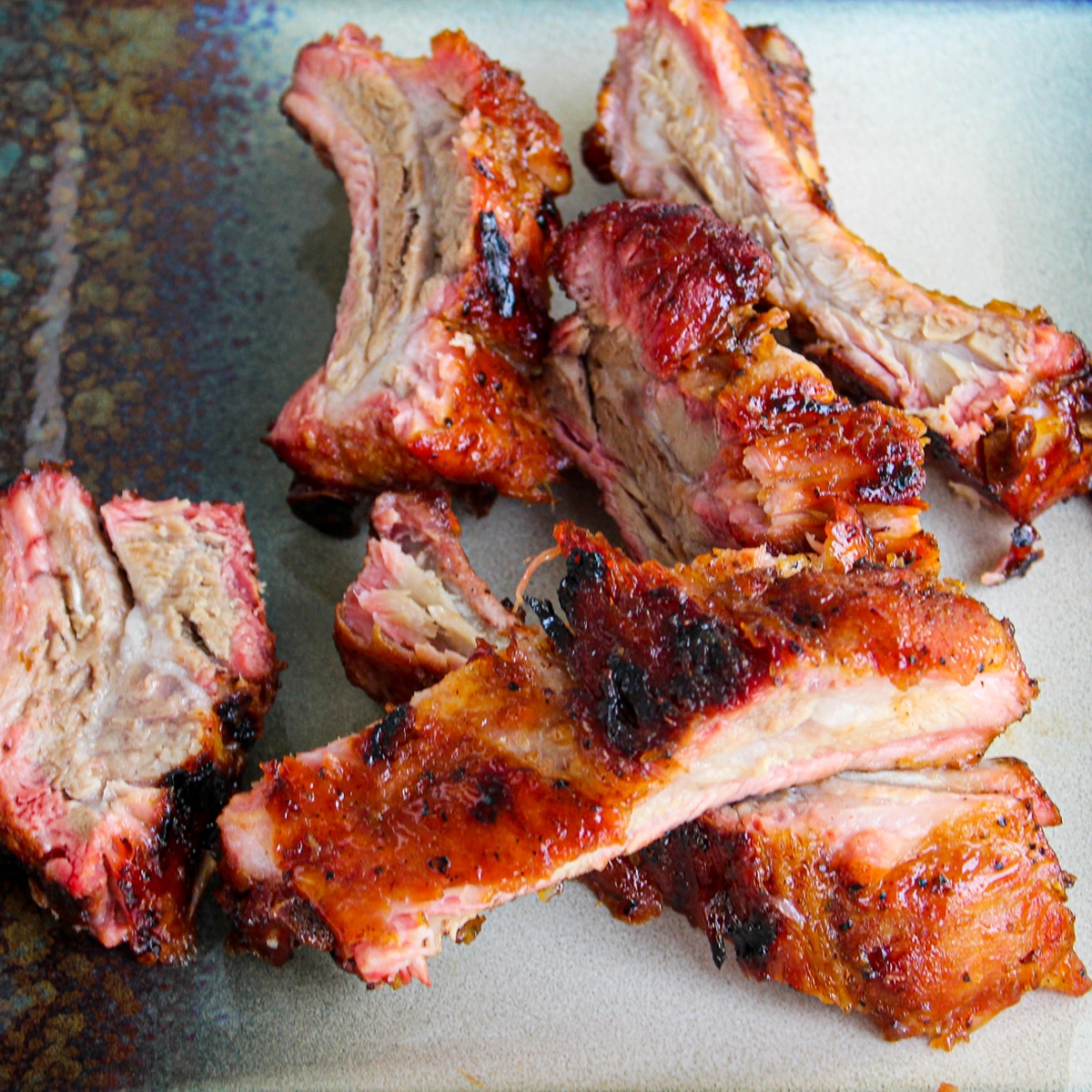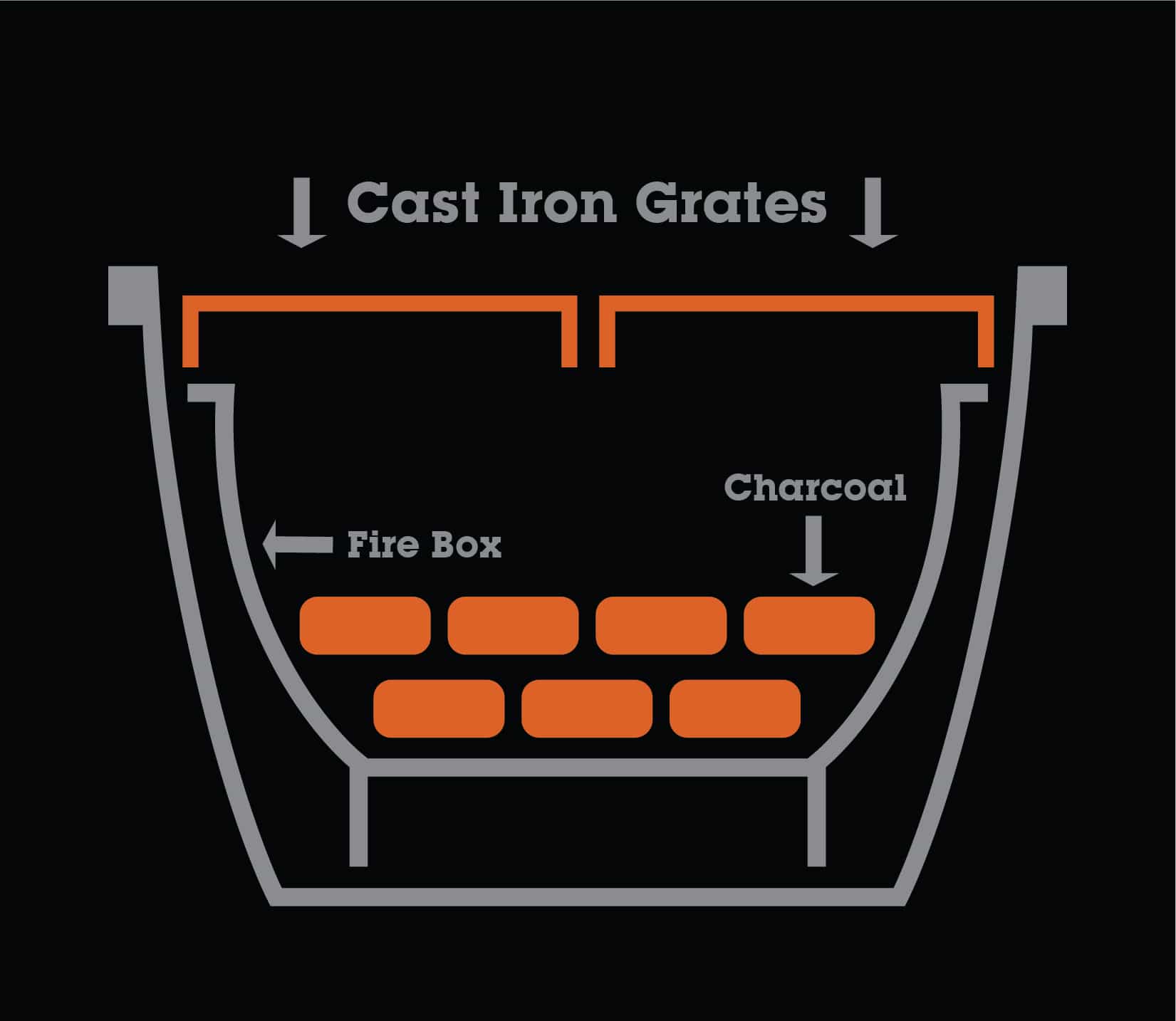 It all starts with our Goldens' Cast Iron family of products!