Cast Iron Kettlebells and Dumbbells
---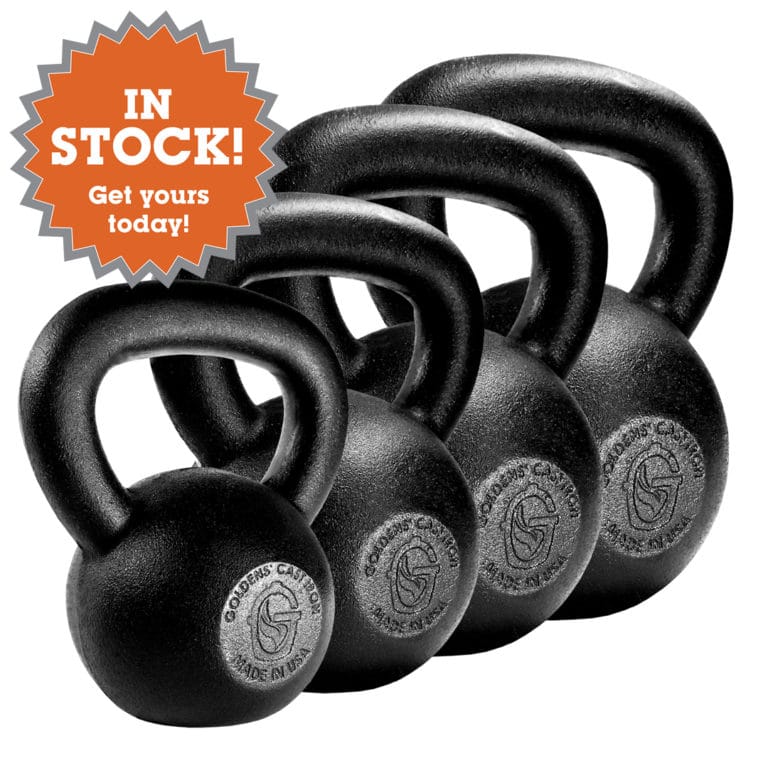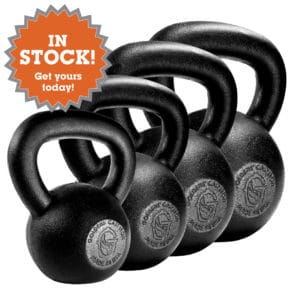 Sizes:
8 kg (18 lbs), 12 kg (26 lbs)
16 kg (35 lbs), 20 kg (44 lbs)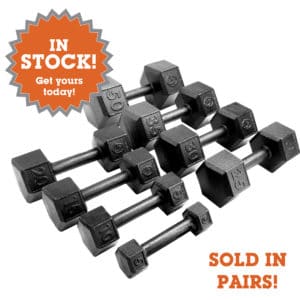 Sizes (Ibs):
5, 10, 15, 20, 25,
30, 35, 40, 45, 50
How long does it take to ship?
---
Shipping from our facility in Columbus, Georgia is 10-15 (business days)* from the date of your order, due to high demand and order volume. When your order ships, we will send you an email with tracking information. If you have ordered multiple items (thank you!) or items which ship in separate boxes (50lb dumbbells!), we will send you an email as each package ships.
It can be 2-5 consecutive days* to receive your product. Keep in mind that our carriers (typically FedEx) are overwhelmed due to COVID and post-COVID issues.
*Business day means Monday through Friday, or a 5 day week. It does not include weekends.
*Consecutive days means Monday through Sunday or a full 7 day week.
Let's pump some Cast Iron! Introducing our Goldens' Cast Iron Weights made from the highest quality American-made ductile cast iron! Goldens' Foundry has been producing massive industrial cast iron products since in the late 1800's. Now you can enjoy our durable, perfectly balanced, single-unit cast kettlebells and our solid cast iron dumbbells. Get the full line to complete your in-home gym or fitness center!
The World's
Toughest Cast Iron Weights!
---
Tough, old-school strong, durable cast iron. Introducing Goldens' Cast Iron dumbbell weights! Perfectly balanced, easy to grip. Perfect for all your weight training and cardio needs. Solid performance for high or low intensity body toning, strength training, and cardio workouts. Buy a pair or get the full line to complete your in-home gym or fitness center!