We are honored that ABC News would select Goldens' Cast Iron as part of their news series, "Made in America". On behalf of all of our hard working employees, we extend humble thanks to David Muir and the ABC News Team.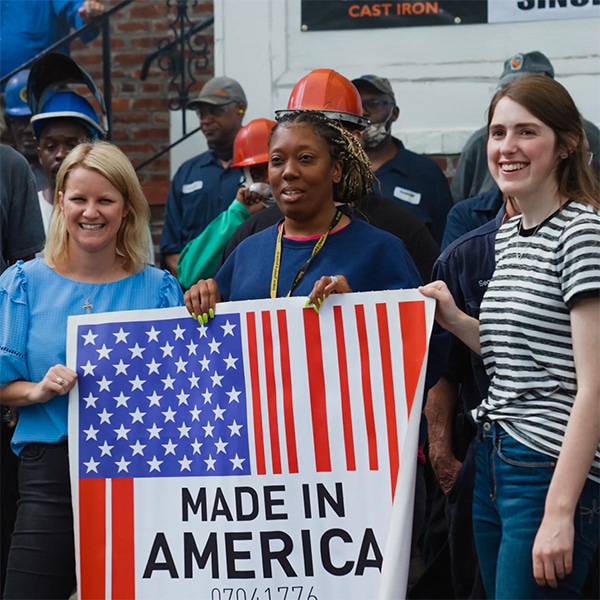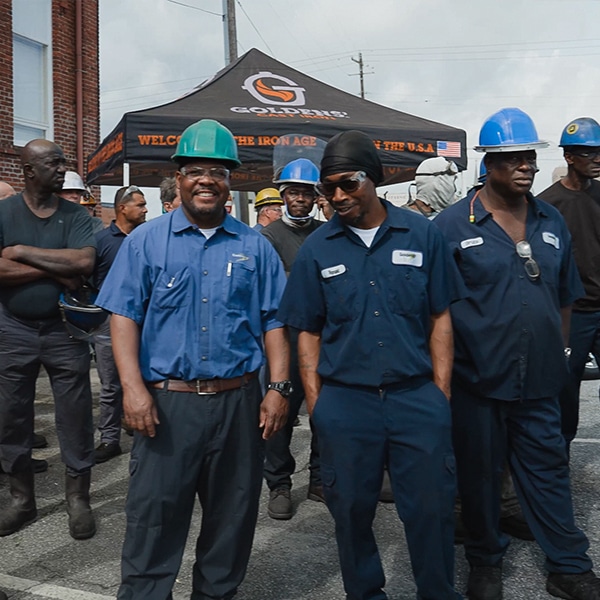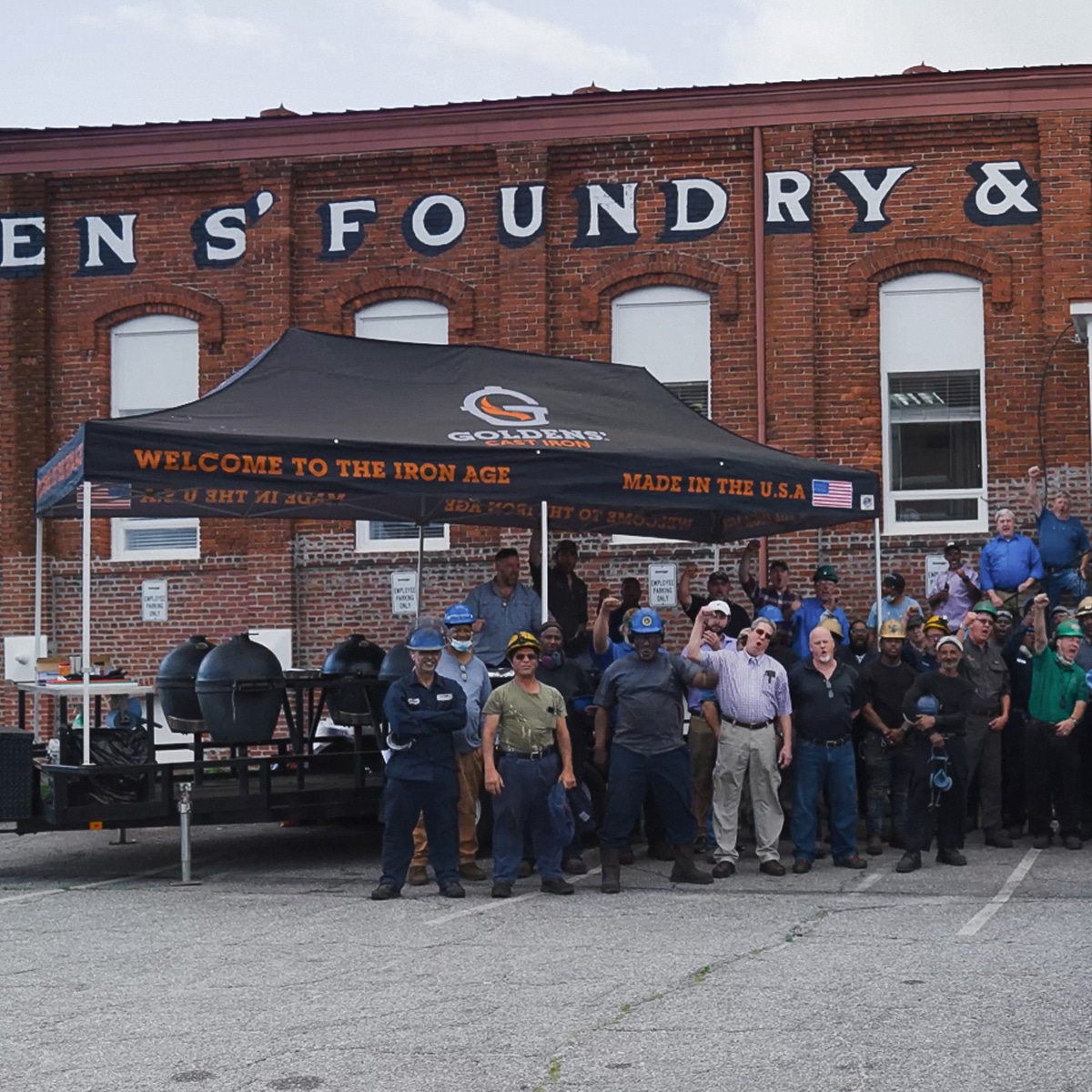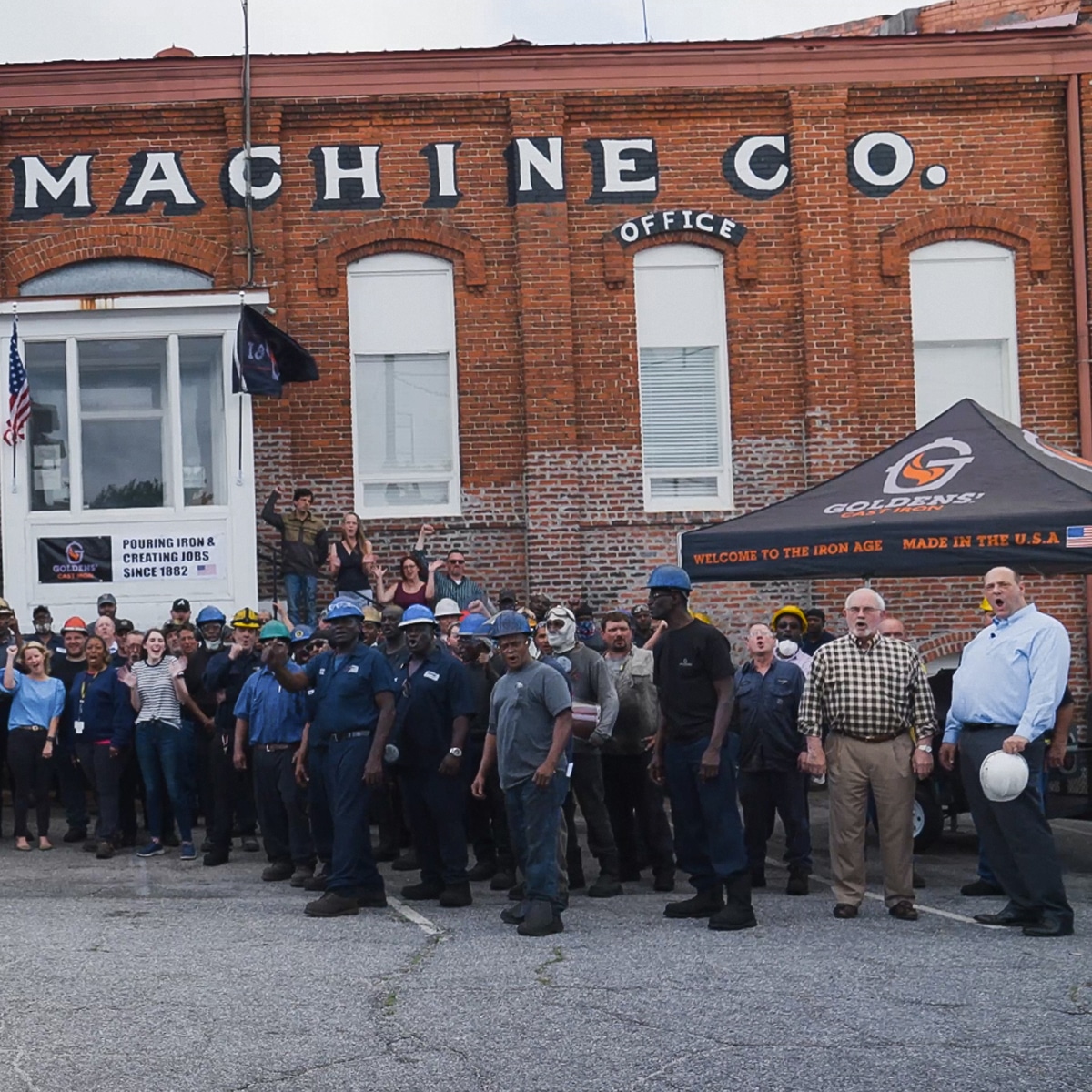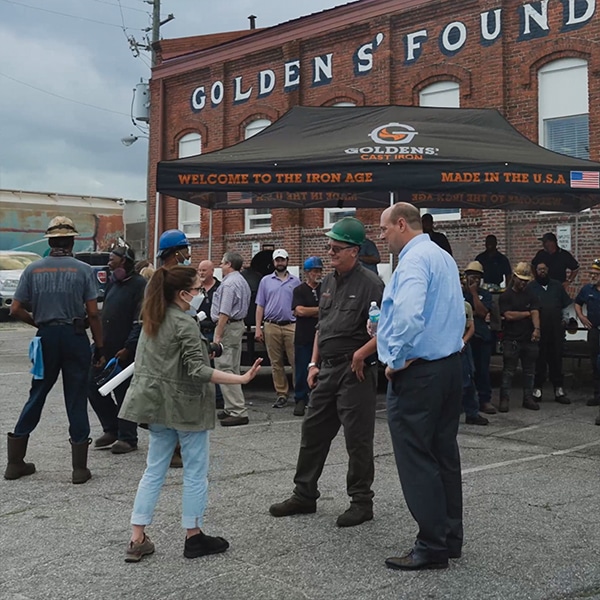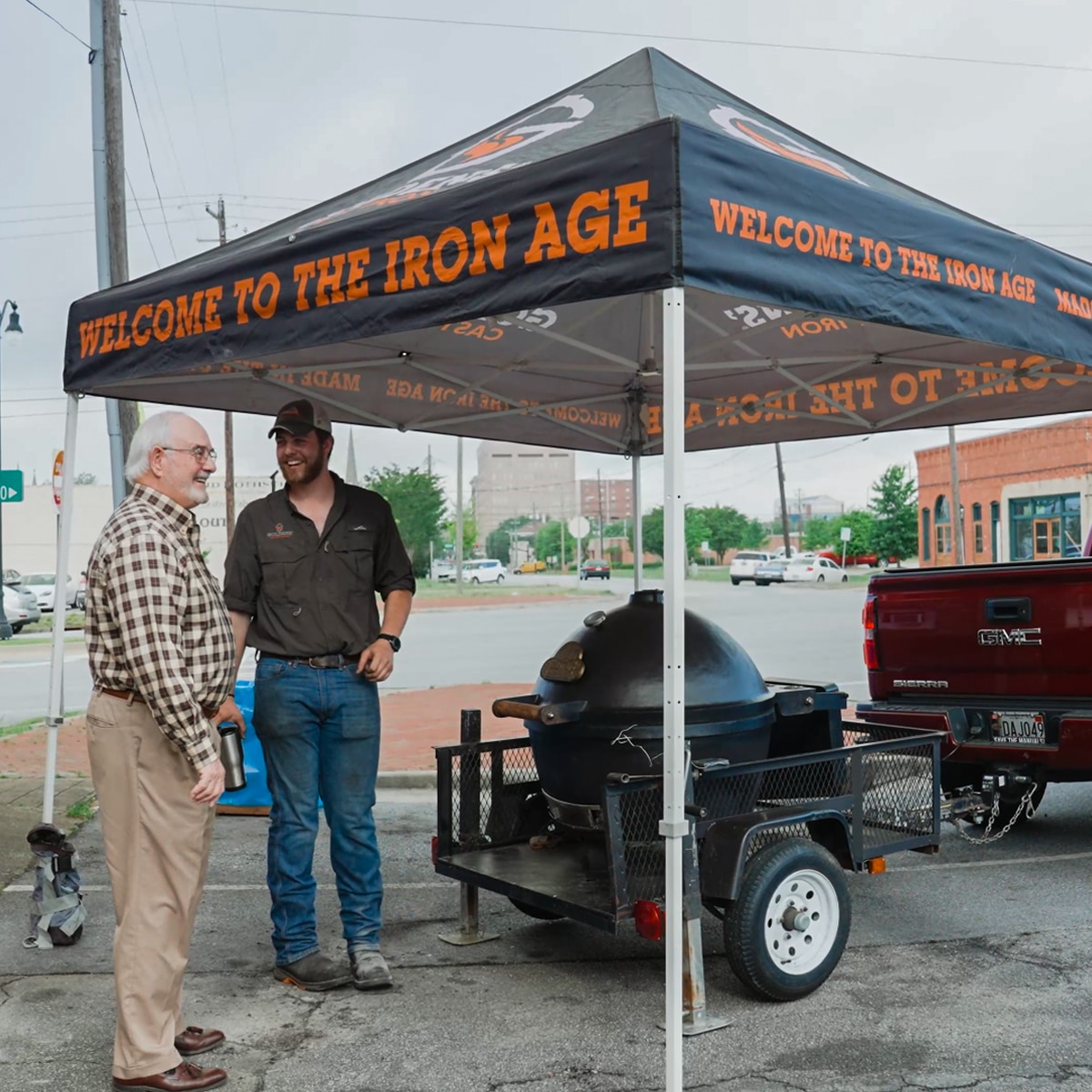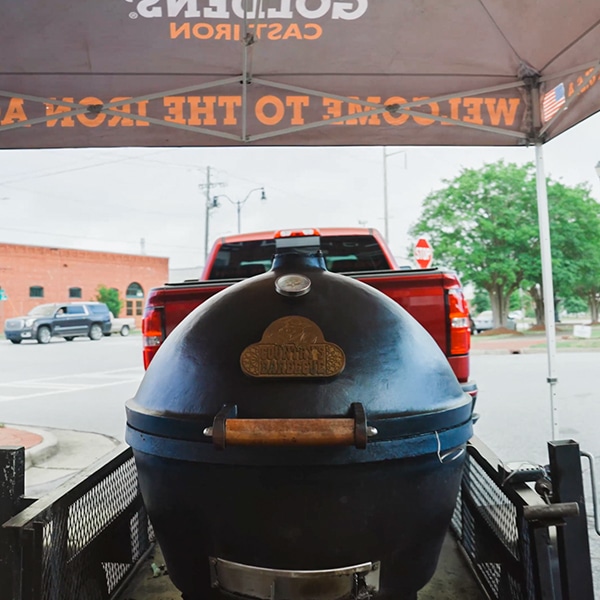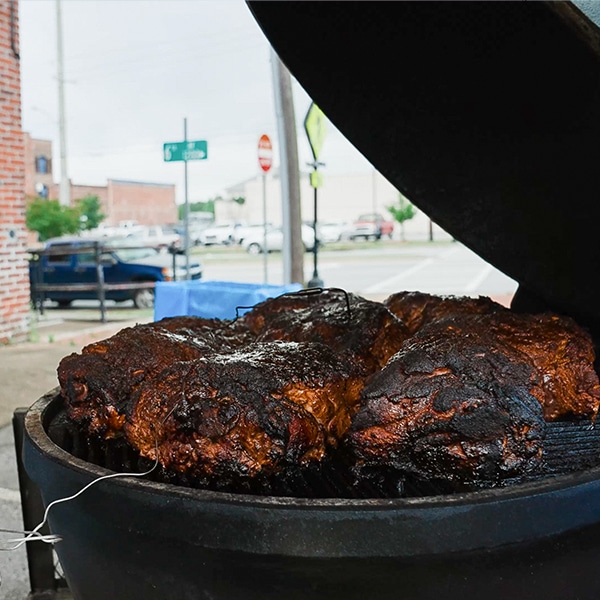 Made in America means everything to us.  When folks buy American made products, they support American jobs. Thank you.
We extend an invitation to Work out, Grill out, and Chill out!
Goldens'​ Cast Iron believes in bringing people together through fitness, great food and relaxation. We produce American Made outdoor living products and physical fitness equipment to give families and friends opportunities to connect and enjoy life. Whether it's working out with our Cast Iron Weights, grilling steaks on our Cast Iron Cooker or just sitting around one of our Syrup Kettle Fire Pits, we make it easier for folks to get healthy, enjoy great food, then slow down a bit and focus on the moments that really matter. We're a family run company for five generations, pouring iron since 1882, producing  real, lasting products that your family will enjoy for generations to come. Welcome to the Iron Age.