Empower yourself with this amazingly easy Smoked Beef Ribs recipe, along with Summer Succotash and Grilled Chilton Peaches​! Goldens' Cast Iron presents "Cook and a Conversation" with Executive Chef, Matthew Statham from Saw's BBQ. Watch this fascinating video and enjoy the recipes!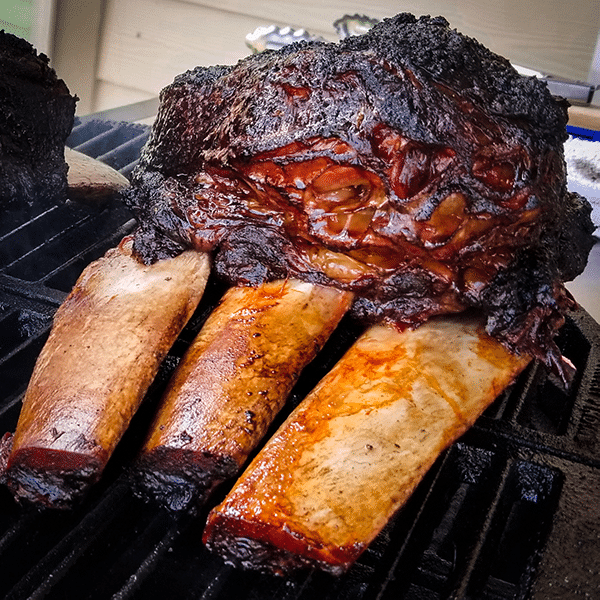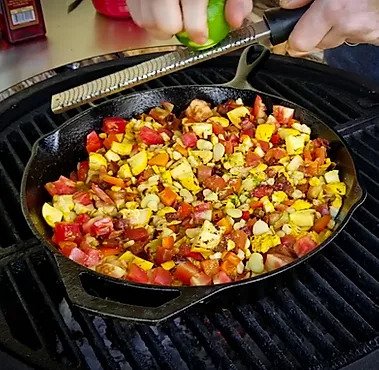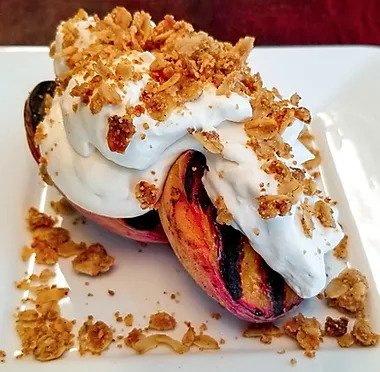 2 Beef Short Plate or Beef Plate Ribs
*Our cooker can easily handle 3 cuts or ribs, if needed but 2 is good for this recipe.
Kosher Salt (3:1 ratio salt to pepper)
Ground Pepper
1 Crystal Hot Sauce (Tabasco in a pinch)
1 Goldens' Cast Iron 20.5″ Cooker
1 Bag Goldens' Cast Iron Premium Lump Charcoal

Note : Leave some fat cap in the cut of ribs to help baste the meat and keeps the meat from absorbing too much smoke. It also keeps it from drying out.​ It's similar to a brisket so like brisket and steak you don't want to over season, like you would with pork. The beef fat already has a pronounced flavor so keep your seasoning light.
Use Goldens' Cast Iron Premium Hardwood Lump Charcoal. You'll need bigger pieces of lump on slow rib cooks like this. You can also add wood chimps for addition flavor if you wish.
​Cook 5-6 hours at 285º – 300º Fahrenheit with and internal meat temperature of 205º F.
Remove ribs and wrap in unwaxed butcher paper only. DO NOT wrap in aluminum foil. Foil doesn't allow the meat to breathe. You'll loose your bark flavor that you worked so hard to create. Foil will make it taste more like pot roast. Once the ribs are wrapped, place them into a cooler to rest for about 1 hour. It helps the meat and those juices distribute properly.
​While the grill is still warm, we open the vent, heat the grill back up to 375º – 400º F and grill your veggie mix for the Grilled Summer Succotash and Peaches.
It all starts with our Goldens' Cast Iron family of products!