18″ Cast Iron Half Grate for Ceramic Cookers
Rated 5.00 out of 5 based on

5

customer ratings
5

Reviews
$44.99
Problem: Stainless steel and cast iron grates that come with large size ceramic cookers sit flat on the fire box ring, reducing cooking area by roughly 16″. As a result, your cooker loses 30% capacity by direct grilling!
Solution: Our Goldens' Cast Iron grates for 18″ – 18.25″ cookers expand your cooking surface area by 2 inches, totaling 268.8 square inches for more ribeyes! And our grates have cast iron feet that raise your cooking level by 3 inches, near the felt line, eliminating the need for those cheap, clumsy stainless steel rack systems! Our quality American made cast iron grates fit your large and classic size ceramic kamados!
Grate Tool Sold Separately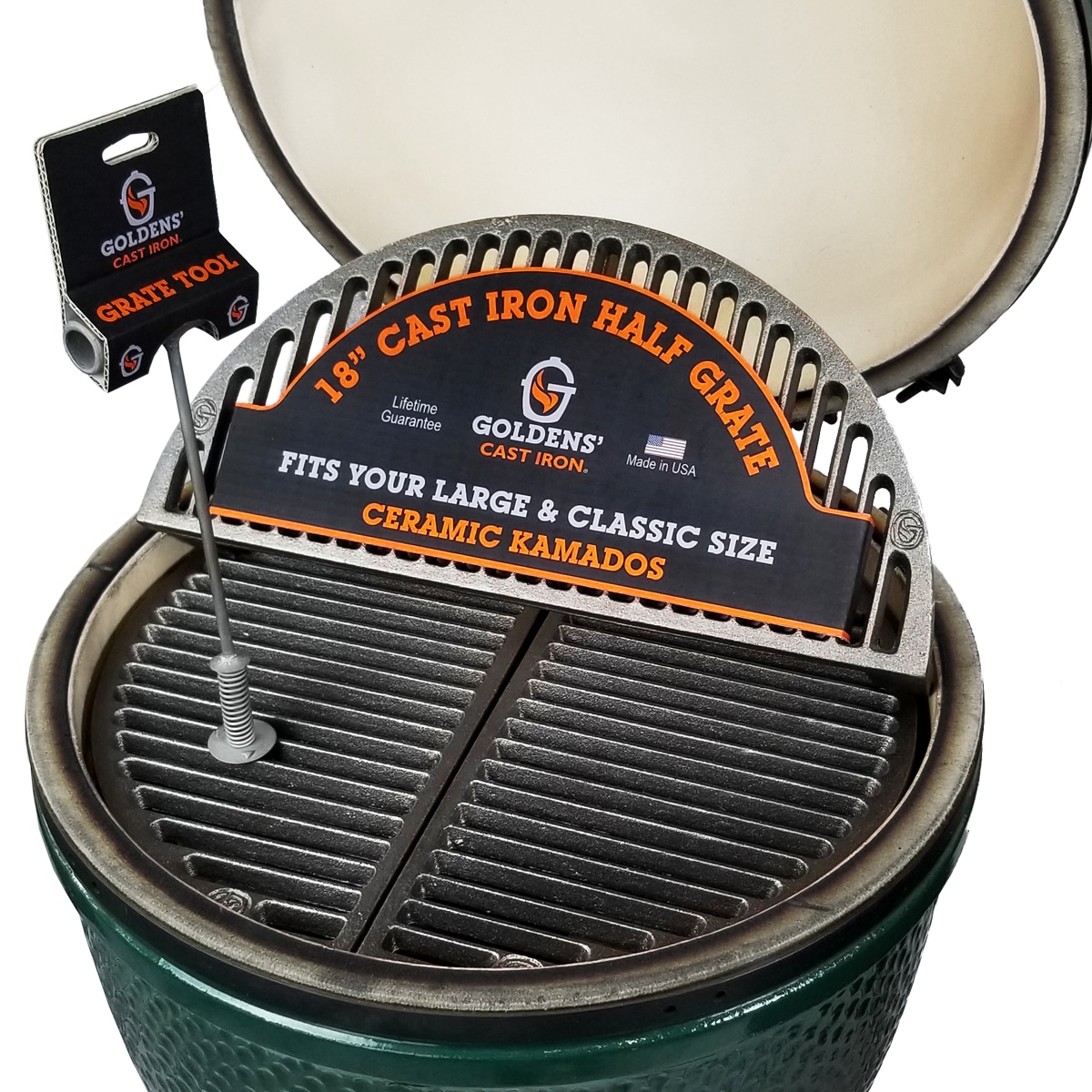 Specifications
---
Made in the USA. We produce all Goldens' Cast Iron products at our foundry and machine shops in Columbus and Cordele, Georgia.
Grate replacements fit 18″ – 18.25″ sizes, such as the Big Green Egg Large, Kamado Joe Classic II, model VGKSS-CC2, and Kamado Joe Classic III, model, KJ15040921, Vision Grill B-11N1A1-Y2A, Vision Grill VGKSS-CC2.
Cast Iron Grate Specs:
Width – 18.50"
Length – 9.25"
Height – 3.00"
Weight – 10 lbs.
Most 18″ ceramic cookers only allow roughly 16″ of cooking space, due to the thickness of the firebox.  Goldens' Cast Iron cast iron grates allows large and classic size ceramic cookers to be a full cooking area by utilizing its full capacity, giving you a full 268.8 square inches of cooking area! Goldens' Cast Iron Grates turn your kamado into a larger cooker while direct grilling. That means more room for more Ribeye's!!!
And you don't need those cheaply made stainless steel rack systems that raise your grates. Our grates have built in feet that are 3 inches tall, raising your cooking area to the top! So not only do you get wider cooking area, you get a much higher cooker area, all in a single set of grates! Oh and we don't notch our grates. Ceramic kamados notch their half grates to fit rack system, further losing precious cooking area!
Also, our half grates weight 10 pounds, while our ceramic counterparts offer only 8 pounds. Why does size matter? Given the thermodynamics of cast iron, it needs mass to absorb the heat off of lump charcoal. So the more mass, the better heat absorption and retention, giving you that perfect professional sear that you always wanted!
Goldens' Cast Iron also produces grates for our cast iron 20.5″ and 14″ kamados too! So if you don't have our quality cast iron kamado, you can have real cast iron grates for your ceramic kamado! Tired of your ceramic kamado? Join the Iron Age!
Grate Tool Sold Separately
Traditional steel grates that come with ceramic cookers sit flat on the fire ring and this reduces cooking area from 18 inches to 15 inches. This means for direct grilling your cooker loses 30 percent capacity.
Goldens grates have legs and raises the cooking surface 2 inches above the fire ring. This allows a 18 inch cooker to become a 20 inch cooker utilizing the opening of the cooker to full capacity which gives you 20 inches of cooking space or 314 inches. The Cast Iron Grate change lets your kamado act like a larger cooker when direct grilling. This allows more room for more Ribeye's!!!
Our grates have feet that raise the surface by 2 inches, returning your cooking surface to you, giving you that extra inch you always wanted!
NOTE: Be sure to include complete shipping address and phone number to assure accurate and prompt delivery. All sales subject to appropriate sales tax. Once your grates have been delivered, inspect them upon receipt. Your grates will securely shipped in a shipping box. Do not accept delivery if you see any damage to the exterior of your cast iron grates.
American Made Cast Iron Grates
---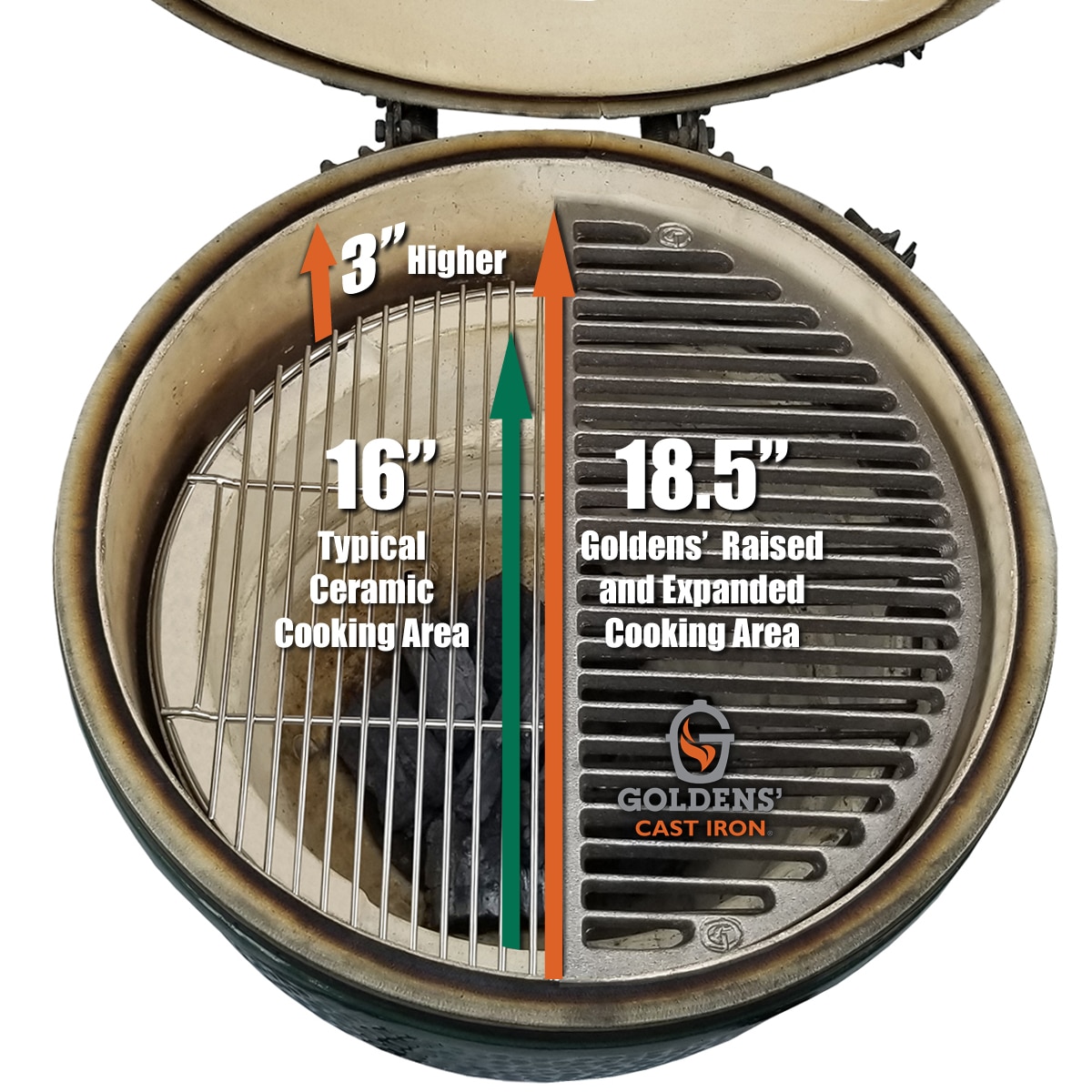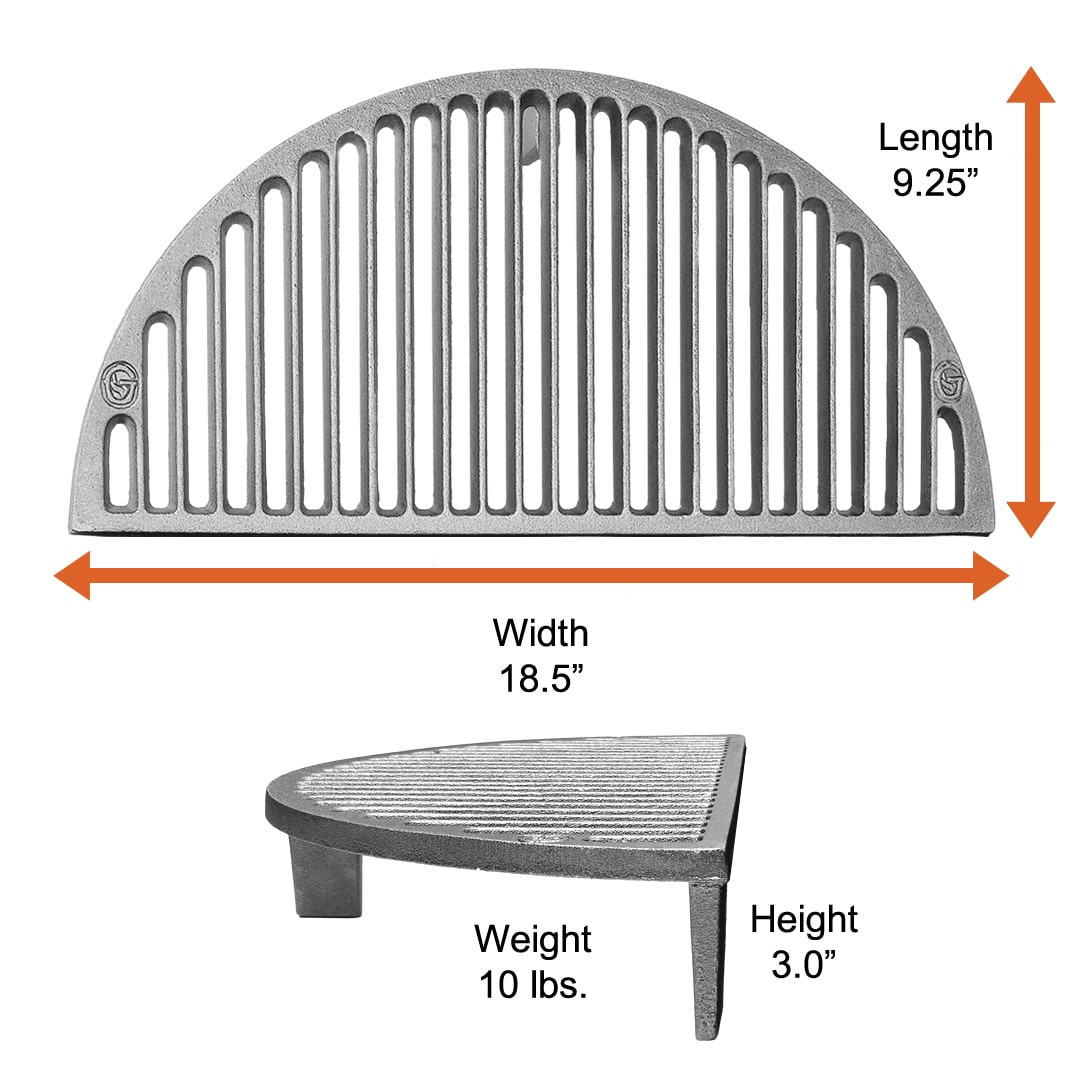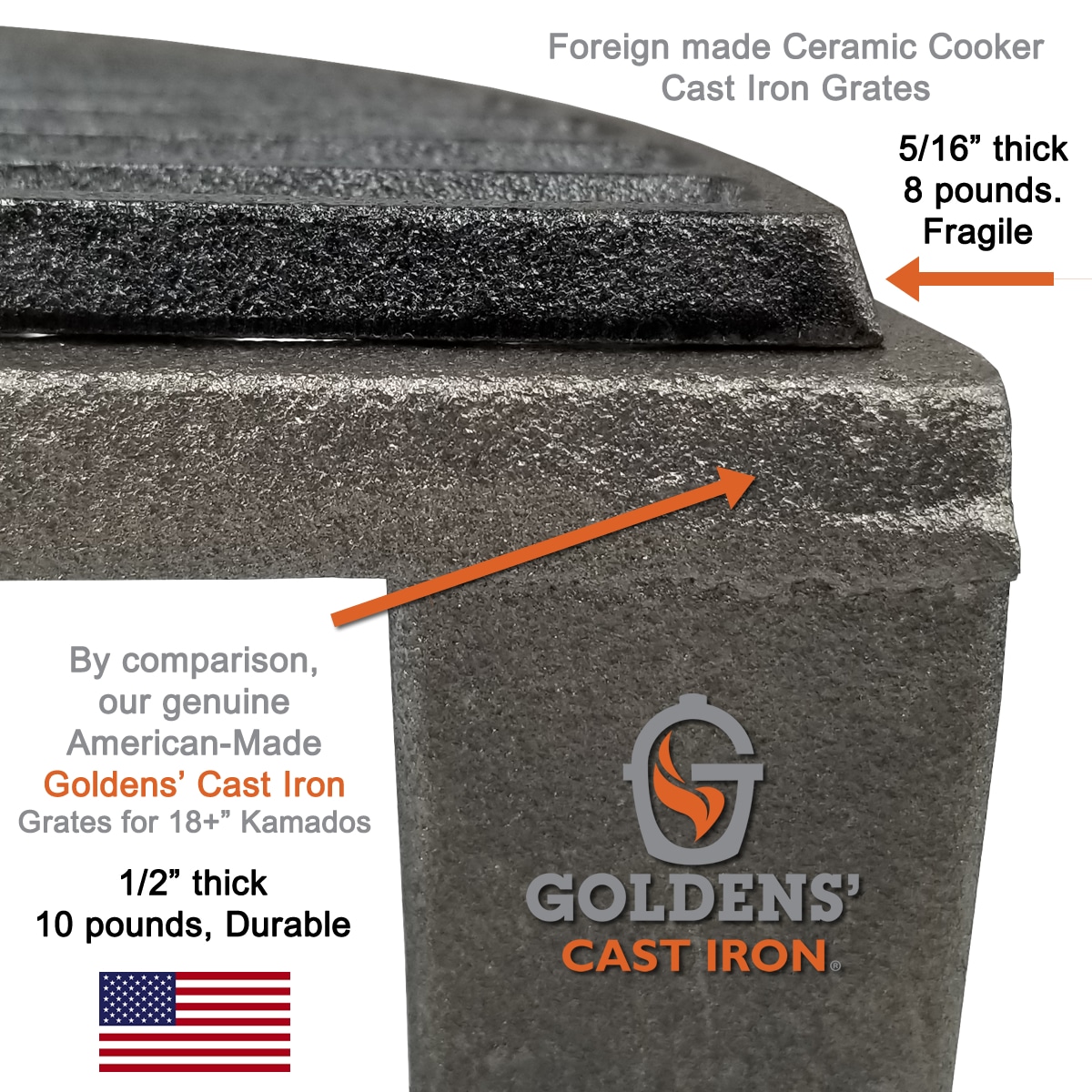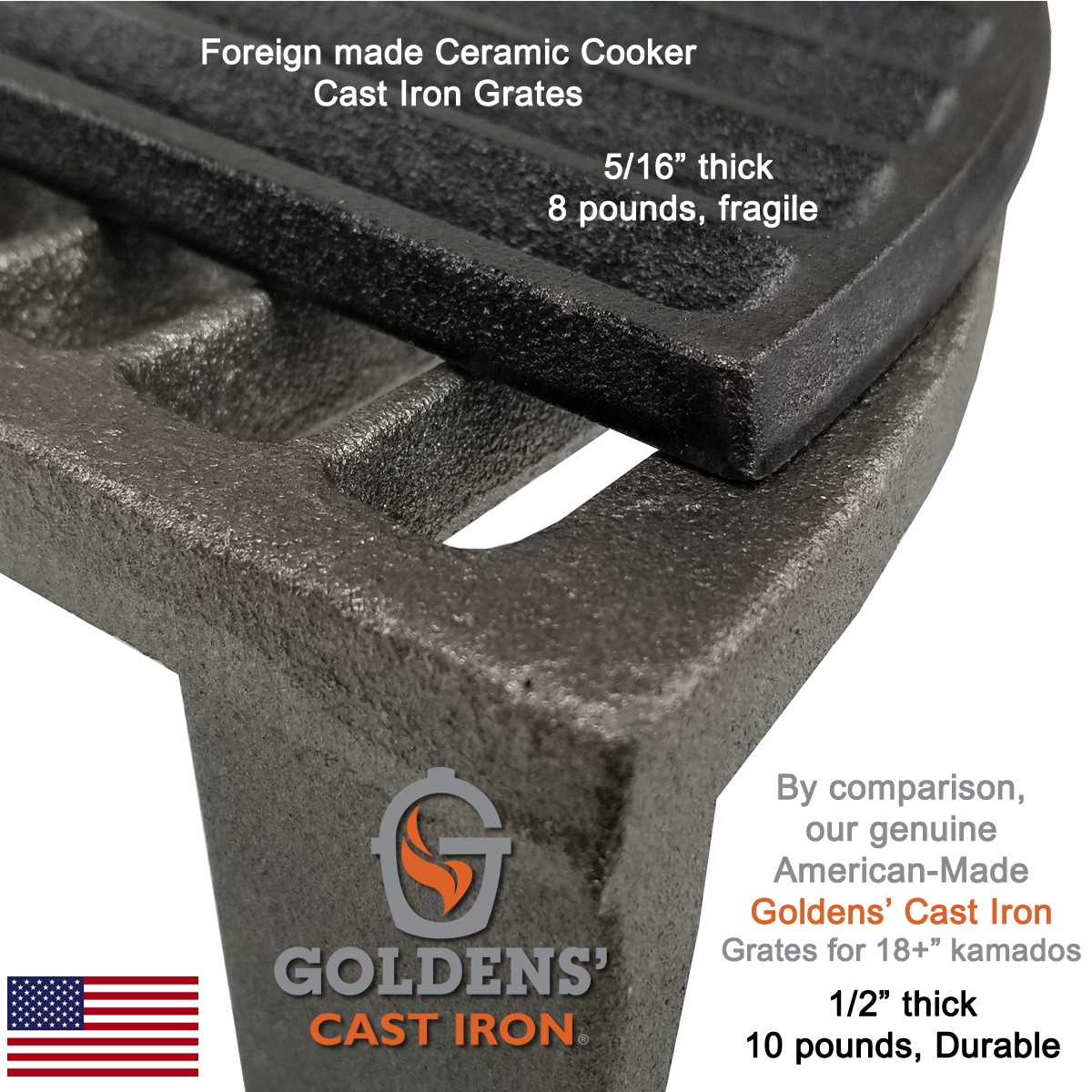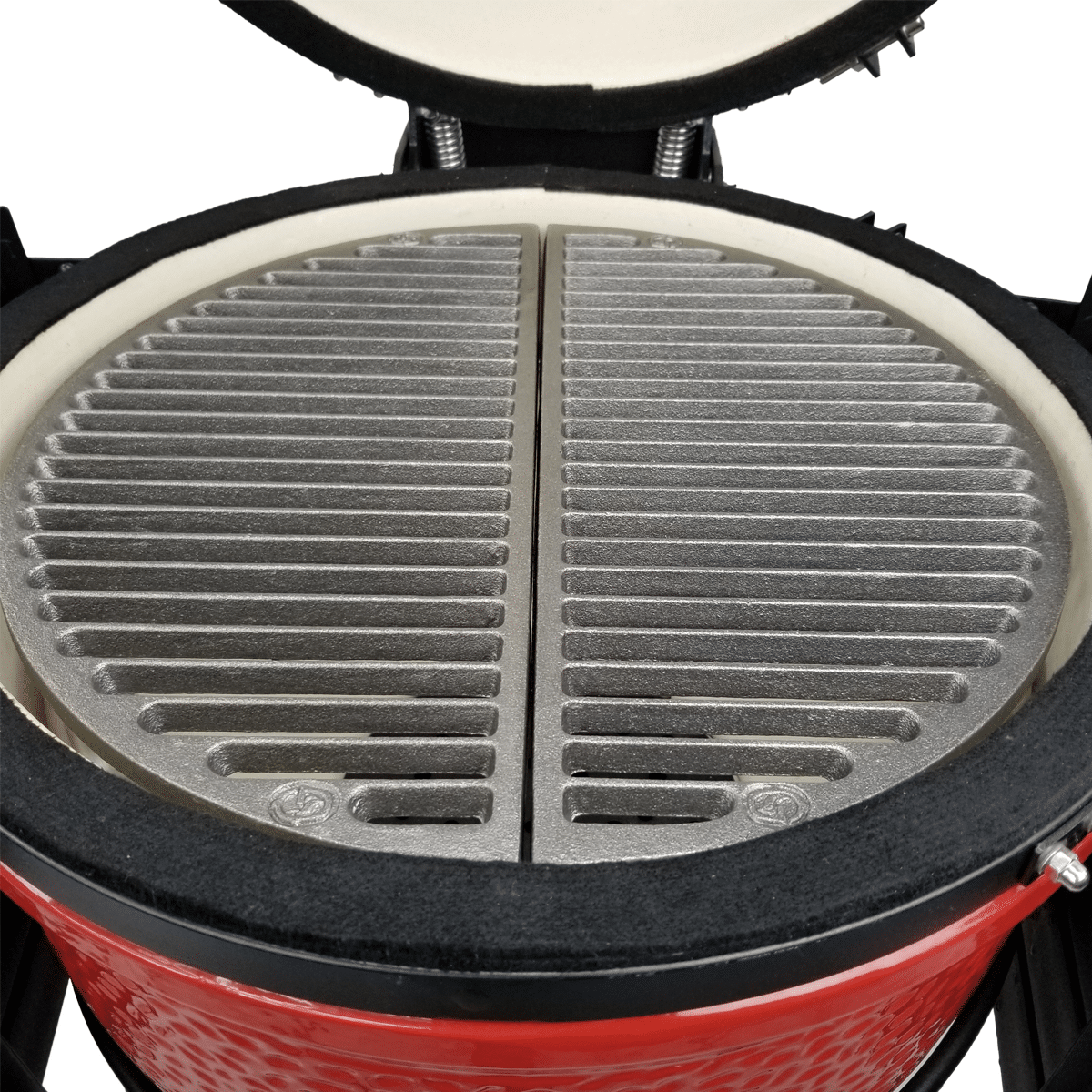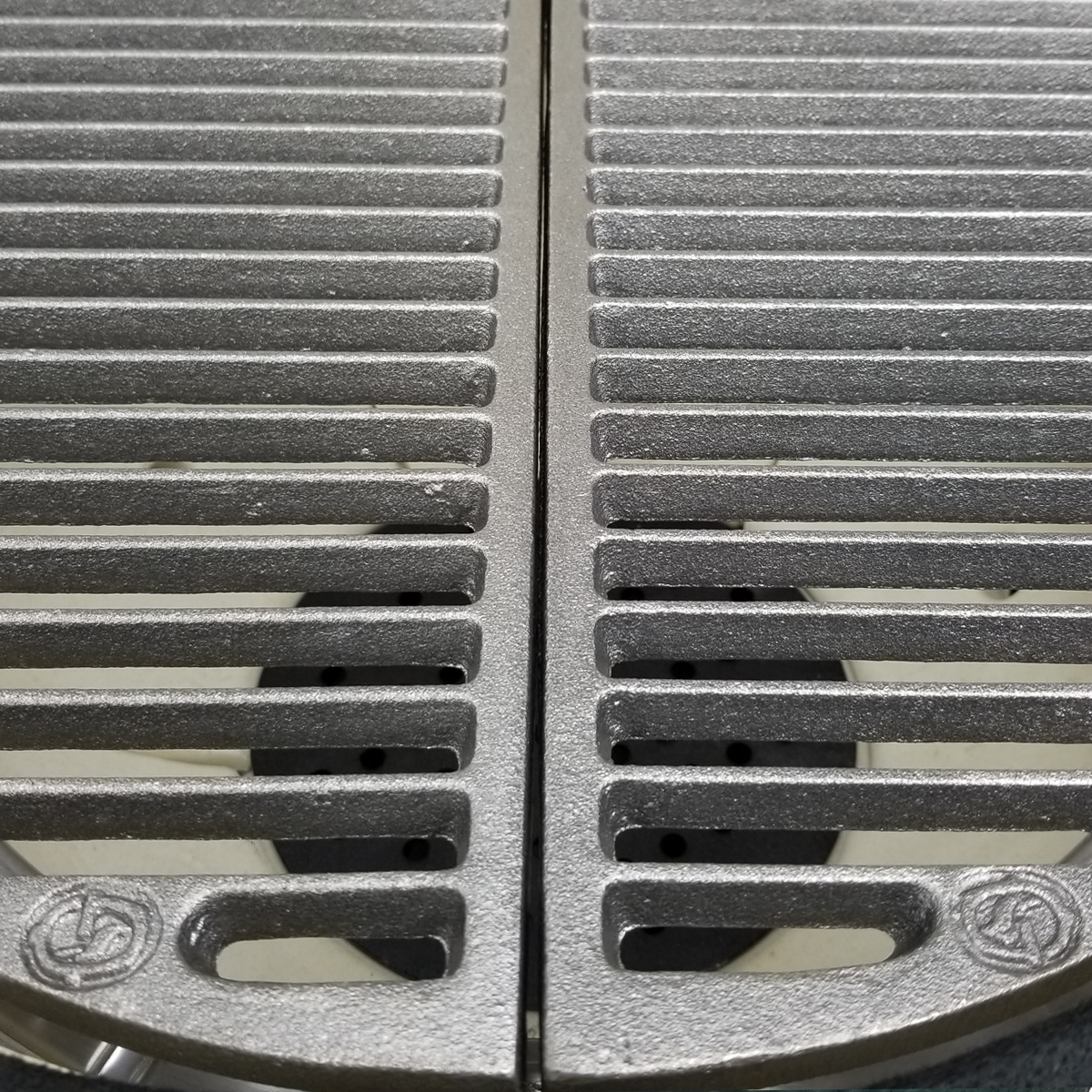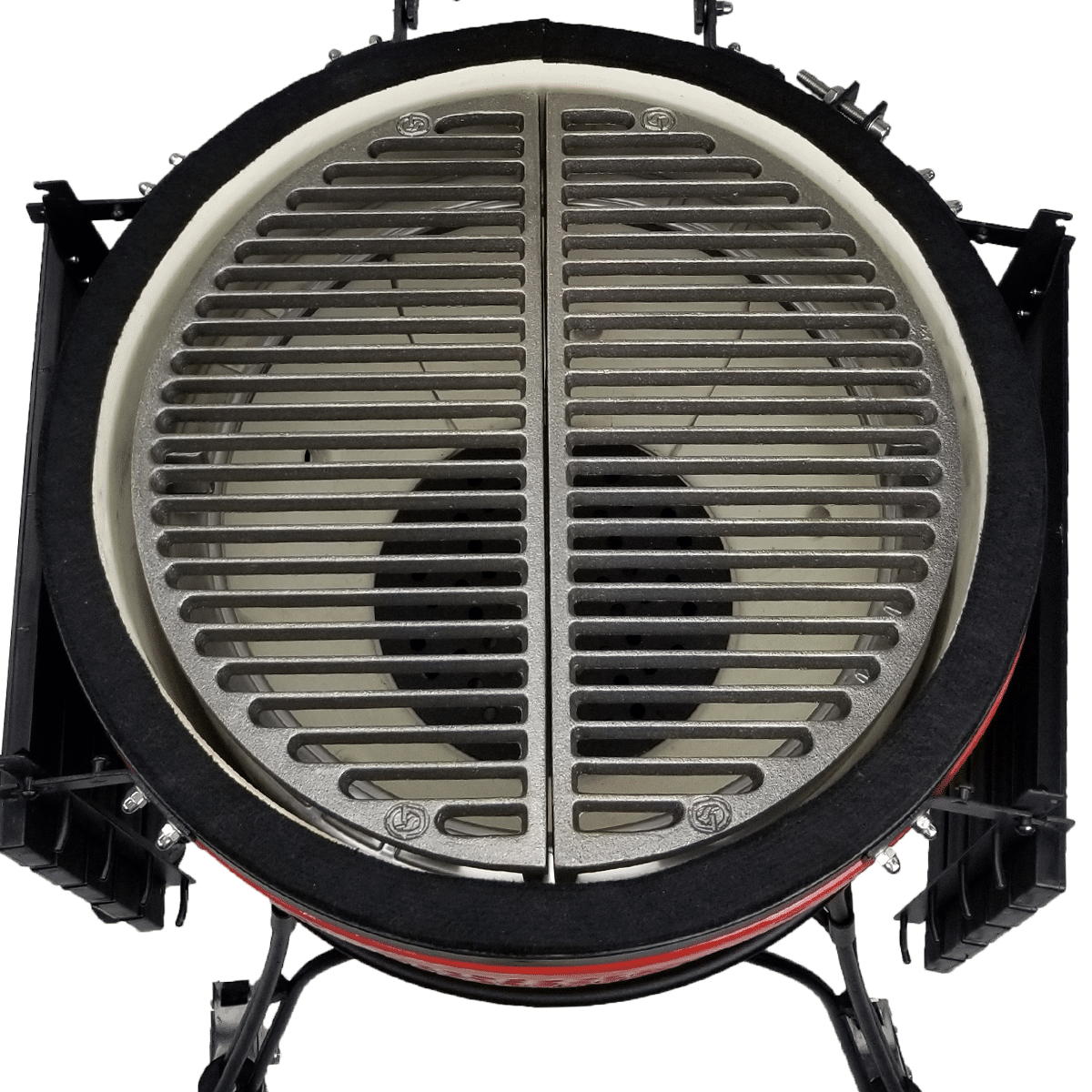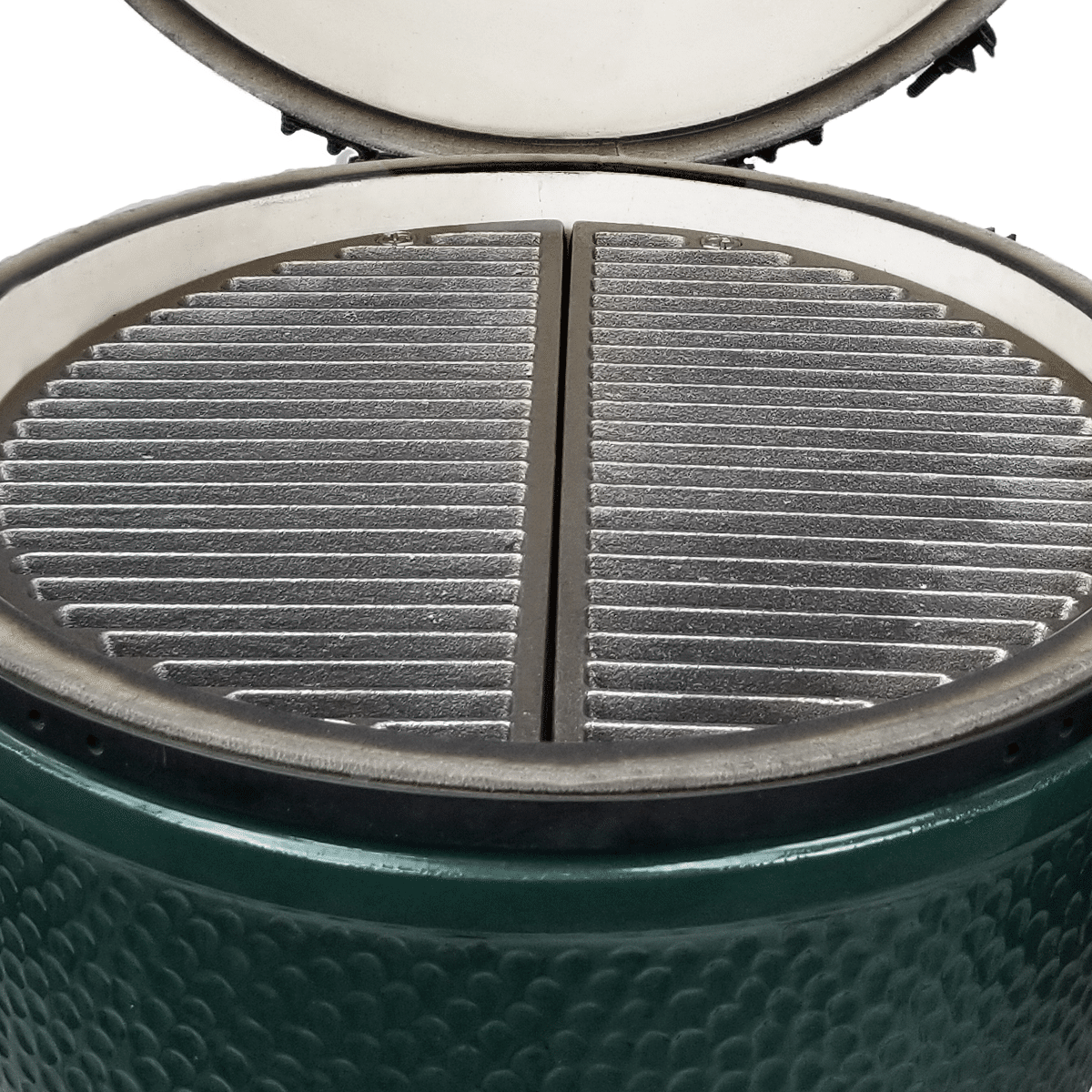 Work out. Grill out. Chill out. Goldens' Cast Iron offers quality American-made cast iron kamados, syrup kettle fire pits, kettlebells and dumbbells that last for generations! Welcome to the Iron Age!