Cast Iron Searing Plate for 20.5″ Cooker
$89.99
Perfect for grilling, baking, braising, roasting, and sautéing, our Goldens' Cast Iron searing plate, for the for the 20.5″ cooker, amplifies the flavorful of your steaks, poultry, pork, seafood and even vegetables. By searing, you're caramelizing the natural sugars within the meat, sealing those juices, in addition to browning the proteins that become a rich crust for a more flavorful entrée! Our cast iron searing plate provides a wide cooking surface for a variety of recipe combinations like reverse searing!

Specifications
---
Made in the USA. We produce all Goldens' Cast Iron products at our foundry and machine shops in Columbus and Cordele, Georgia.
Benefits of our searing plate
Excellent heat retention and long-lasting durability
High temperature searing surface
flat cast iron surface
Locks in the flavors
Cast Iron Grate Specs:
Width – 16"
Length – 16"
Height – 3/8"
Weight – 12 lbs.
Seasoning: Place searing plate and or grates on the cooker and use peanut oil or canola oil to coat them evenly. Set cooker at 350 degrees for one hour. You can repeat this process a second time for further seasoning before your first cook.
Grate and Searing Plate Maintenance: For post cooking, use a wood scraper only. NEVER use metal on your grates and searing plate. Clear the grates and searing plates of cooking debris. Before the cooker cools down, spray your searing plate and grates with cooking spray or canola oil to protect them from exposure to the elements.
Cooker Maintenance: To avoid exposure and moisture, keep your cooker top closed, the top vent closed and for good measure, cover your cooker once at normal air temperature. Consider storing your cast iron accessories indoors until the next cook. Get your cooker cover here!
Ash removal: Just remove your grates, searing plate, fire box divider and simply use a shop vac to remove the ashes. You can also open the lower vent and place your vacuum hose in that area to remove more ash. That's it!
Grate Tool Sold Separately
It's all about sealing those juices and amplifying the goodness! Goldens' Cast Iron Searing Plate offers consistent heating due to the thermodynamics of cast iron. And it offers a wide area for full and half searing, even reverse searing! Amplifying the flavor is really a science! The flavor and browning is the result of something called the Maillard reaction. It is a chemical reaction between sugars and amino acids that gives browned food its distinctive flavor. So when you sear, you lock in and amplify the flavors or what we call "the goodness"!
NOTE: When you order, be sure to include complete shipping address and phone number to assure accurate and prompt delivery. All sales subject to appropriate sales tax. Once your divider plate has been delivered, inspect it upon receipt. Your divider plate will securely shipped in a shipping box. Do not accept delivery if you see any damage to the exterior of your cast iron divider plate.
American Made Cast Iron Grates
---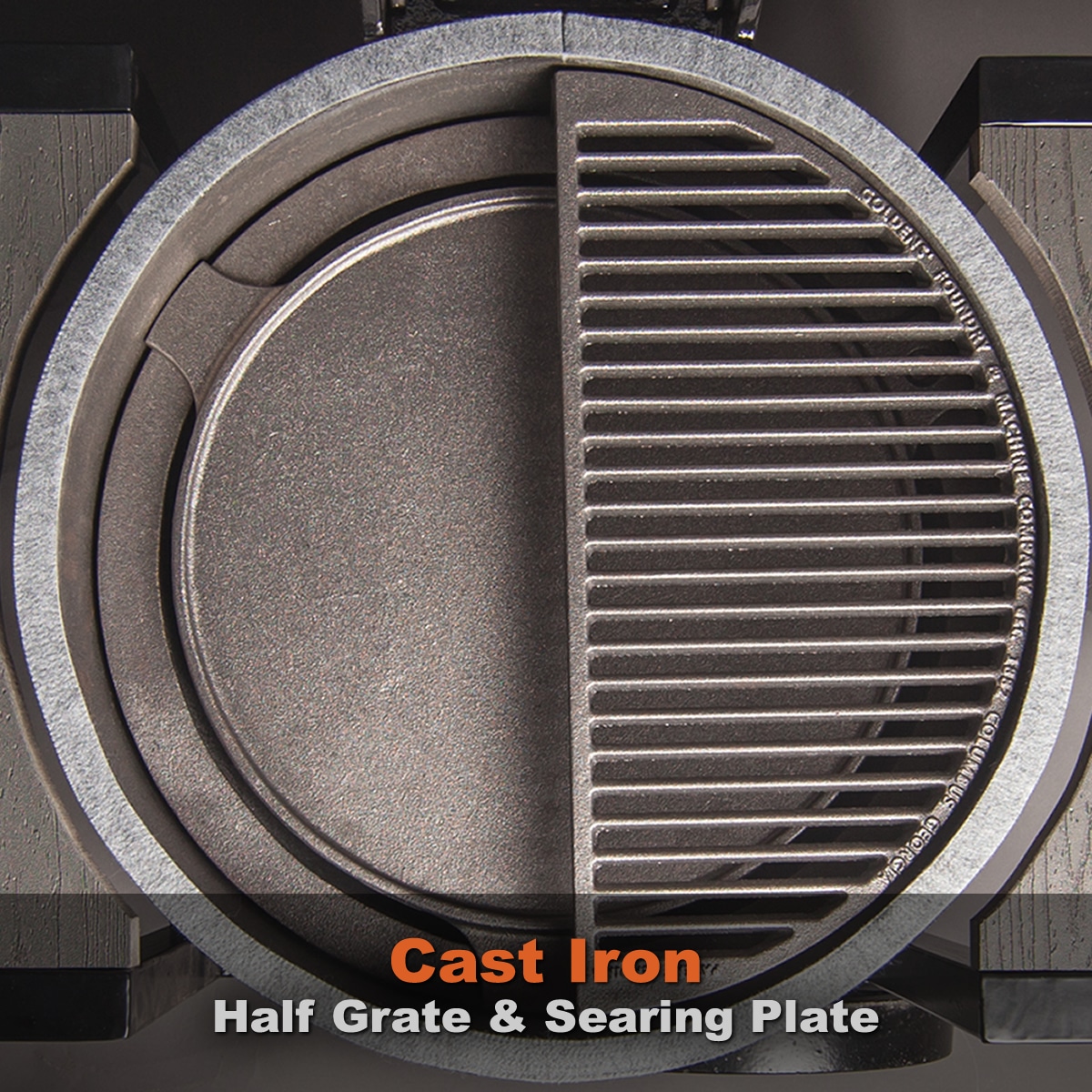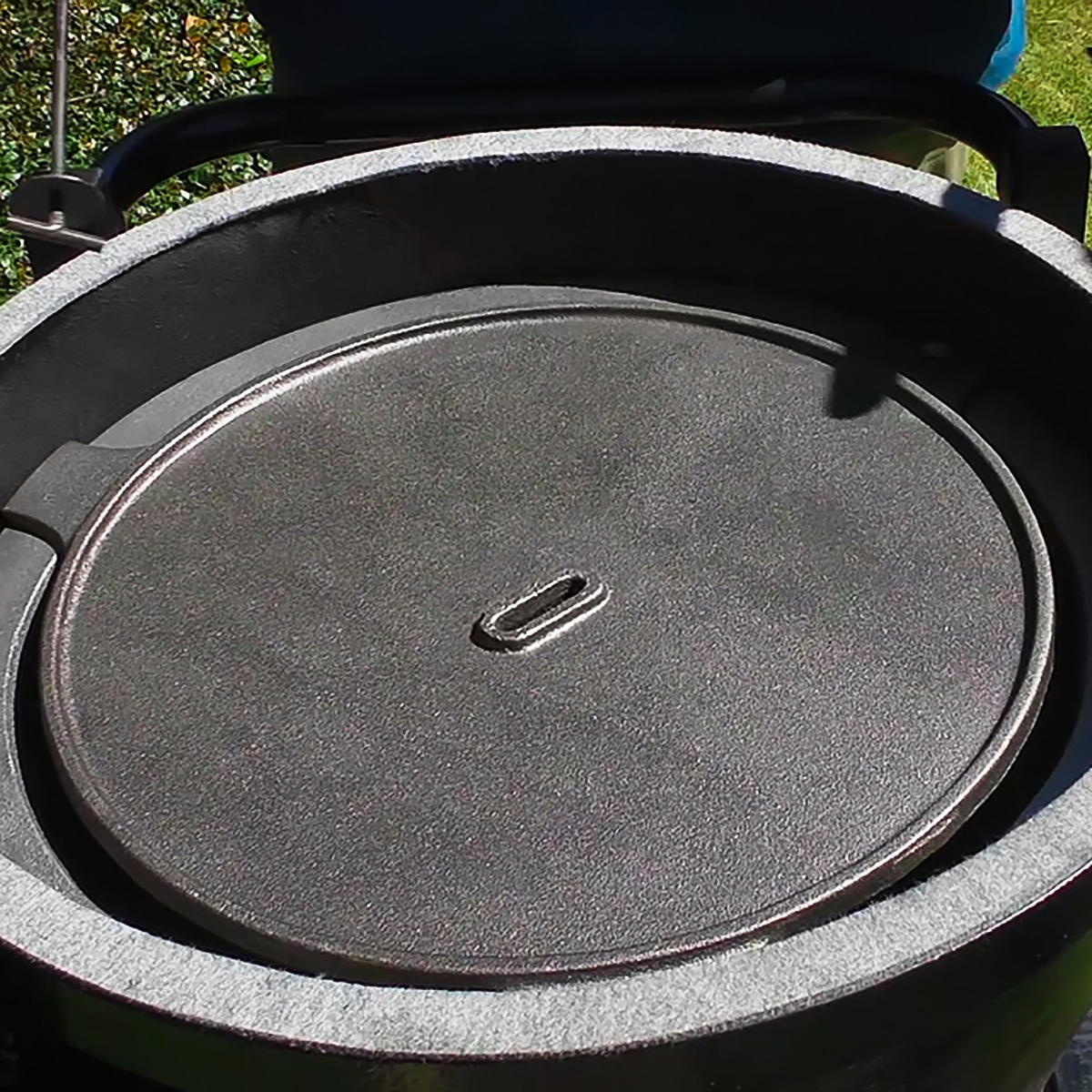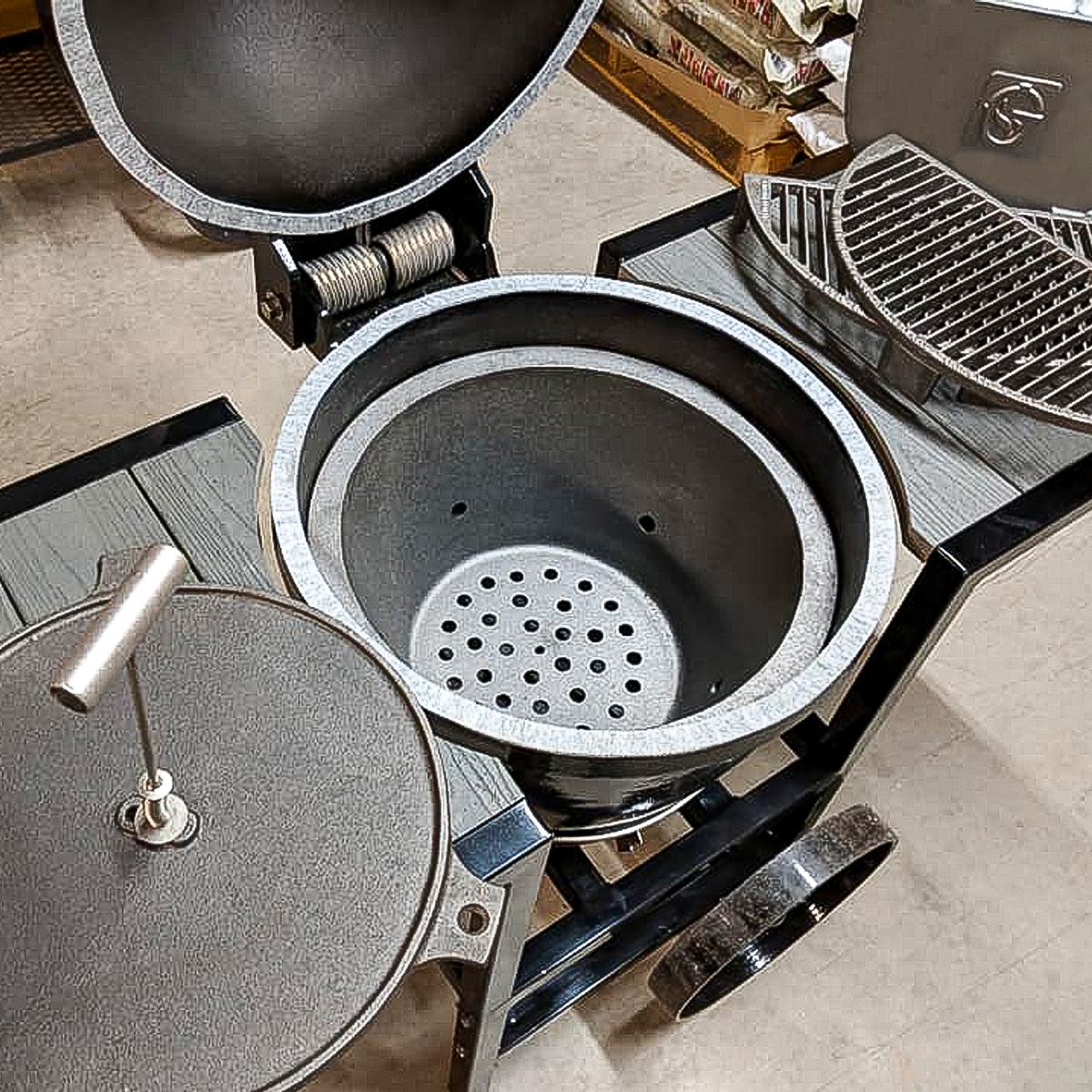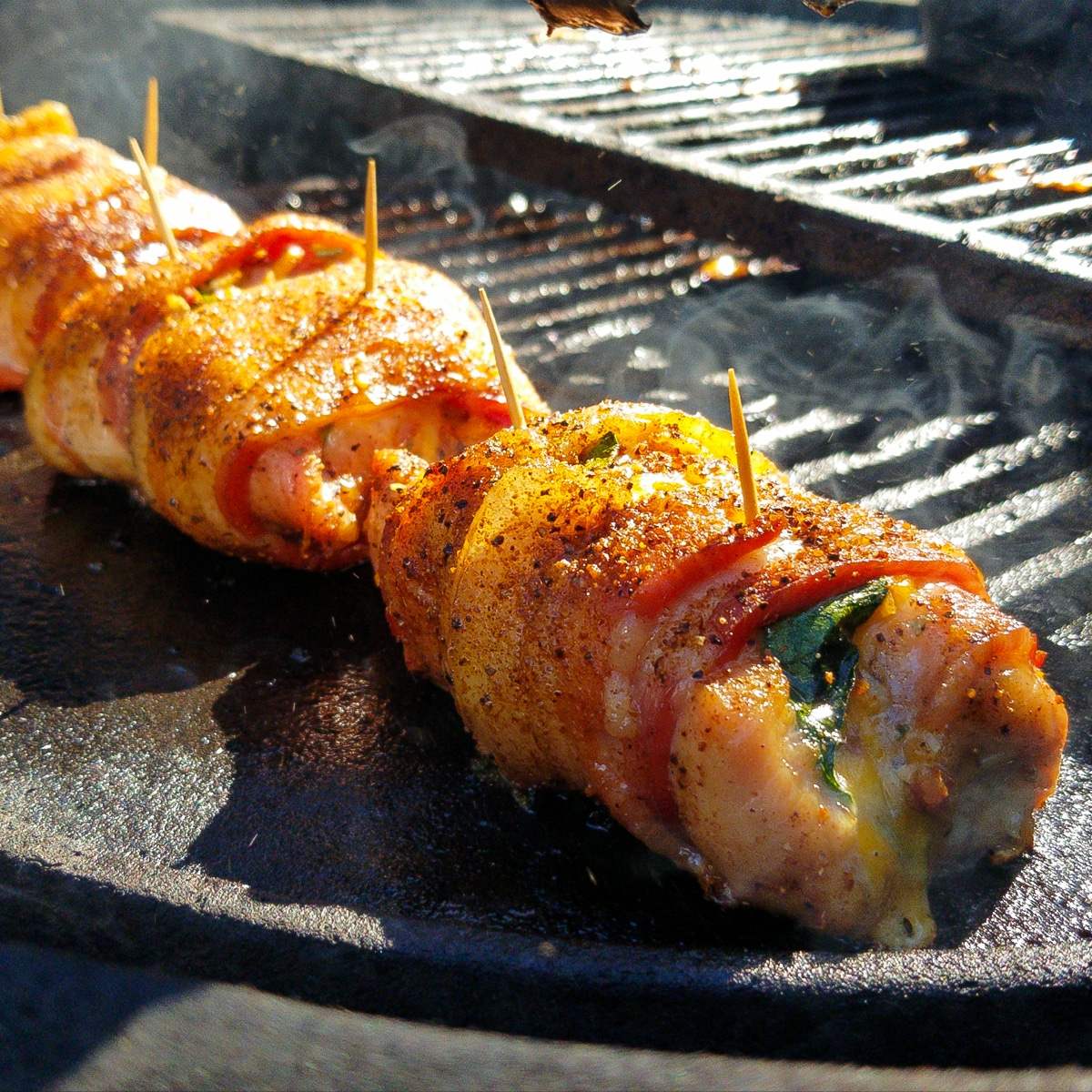 Work out. Grill out. Chill out. Goldens' Cast Iron offers quality American-made cast iron kamados, syrup kettle fire pits, kettlebells and dumbbells that last for generations! Welcome to the Iron Age!