$44.99
Goldens' Cast Iron Ash removal Combo tool is perfect for use on our kamados and fire pits. Produced out of high-quality steel and made in USA!
The flat side of the tool removes ash from your cooker. The hook lifts and places grates and and searing plates on your cooker or fire pit cooking system.
New item!
Excellent Multi-tool.
Ships 10 business days from order.
MADE IN THE USA!
Specifications
Specs
Length – 18″
Rod Diameter – .25″
Flat Side Area – 4″ x 1″
Hook Area – 2″ x 2″
Weight – 1lb, 9.1oz
Shipping
NOTE: Be sure to include complete shipping address and phone number to assure accurate and prompt delivery. All sales subject to appropriate sales tax. Do not accept delivery if your order is not in a box and/or if you see any damage. Contact us immediately at 706-323-0471. DO NOT call shipping company. Call us directly.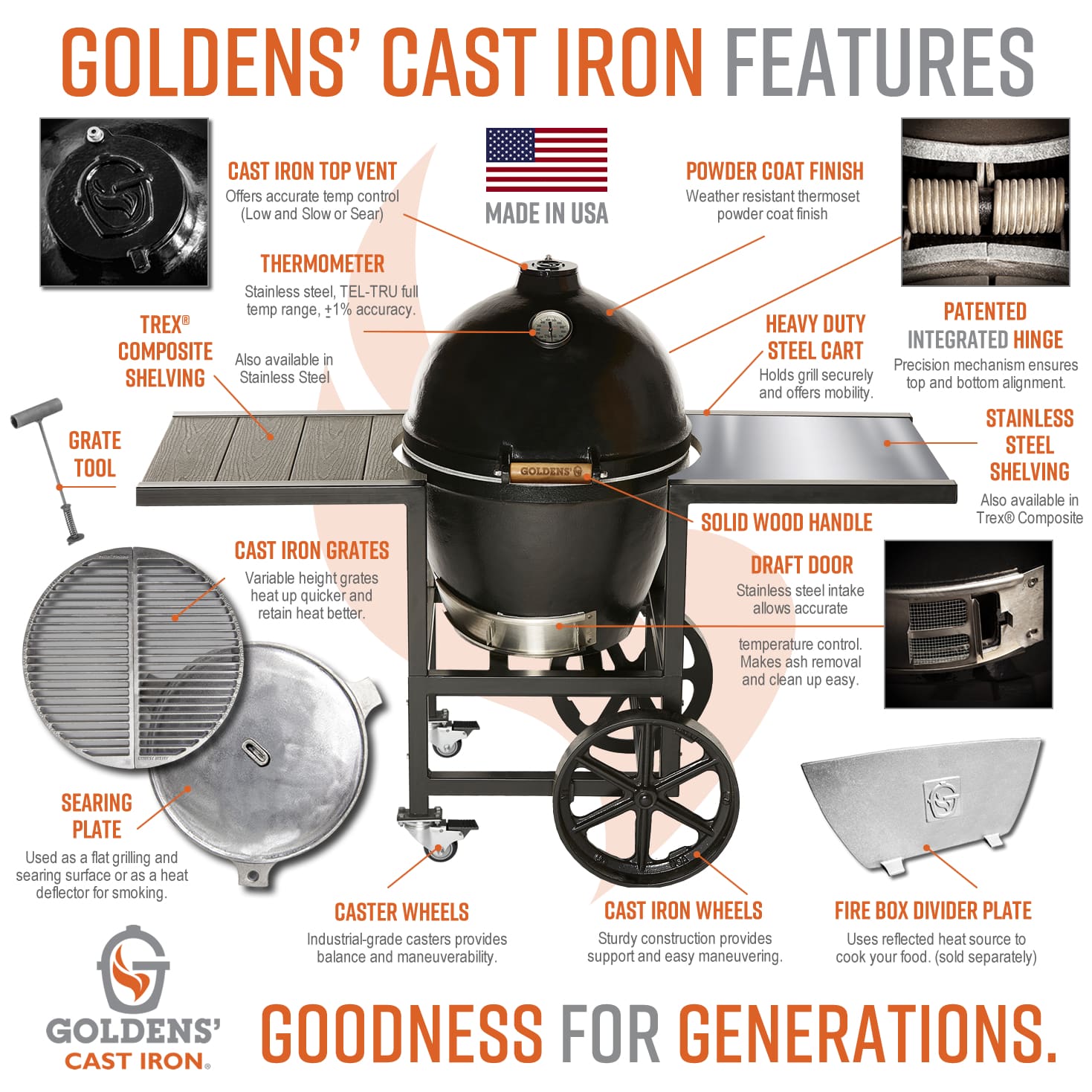 Work out. Grill out. Chill out. Goldens' Cast Iron offers quality American-made cast iron kamados, syrup kettle fire pits, kettlebells and dumbbells that last for generations! Welcome to the Iron Age!